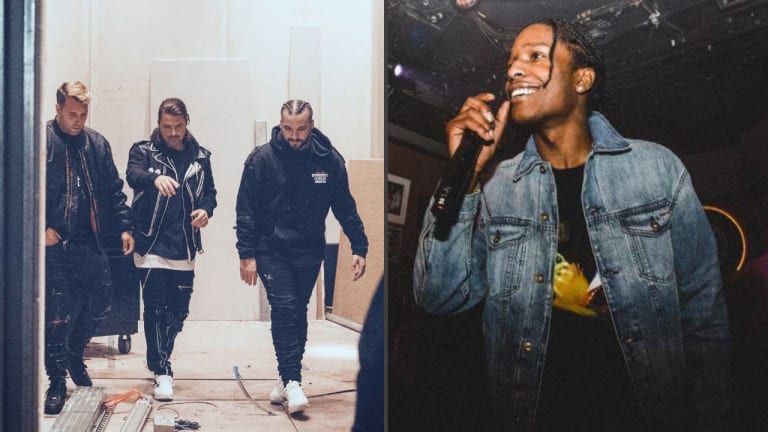 As the music world grapples A$AP Rocky's arrest, Virgil Abloh and Swedish House Mafia are supporting the rapper all the way. Showing support for Rocky, the Swedish trio unveiled their upcoming collab with the rapper titled, 'Frankenstein'.
Thanks to their social media posts, #JusticeForRocky and #FreeRocky hashtags have been trending worldwide to raise support. Following suit, fashion icon Virgil Abloh threw support for Rocky by previewing the track during his DJ set at Melt Festival this past weekend.
Before playing 'Frankenstein', Abloh tells the crowd, 'With this we're gonna get Rocky home right quick'. He then goes on urging the fans to record the track saying, 'Pull out your phone, record this one, this is a very rare one'. Rocky had to cancel his set at the festival due to his imprisonment so this meant a lot to the crowd.
Check out the preview of Swedish House Mafia and A$AP Rocky's 'Frankenstein' below.