With U.S. Bills being introduced to ban 'Snapstreaks' and Snap Inc. shares constantly shifting, Facebook is developing a new messaging app to compete with Snapchat for Instagram. Furthermore, The Verge is reporting the new messaging app is called Threads for Instagram. Apparently, it has a very similar feel to Snapchat. While Threads will be working in tandem with Instagram, it invites users to share a constant variety of content with their friends. This includes a variety of sharing, such as their location and battery life. But also, the more conventional Snapchat'esk text, photo, and video messages.
Threads for Instagram isn't the first Instagram Standalone Messaging App
Threads for Instagram isn't the only attempt of a messaging app for Instagram. In May, Instagram cut its standalone 'Direct' messaging app. It was released on December 2017 as a Snapchat-like app. Allowing Instagram users to message friends with photos, videos, and boomerangs, it was initially released as a competitor to Snapchat. Instagram users had their DM inbox removed from the regular Instagram app, encouraging them to use the app for all messaging on the social platform. At the time, Instagram said of the app:
"We want Instagram to be a place for all of your moments, and private sharing with close friends is a big part of that…to make it easier and more fun for people to connect in this way, we are beginning to test Direct – a camera-first app that connects seamlessly back to Instagram."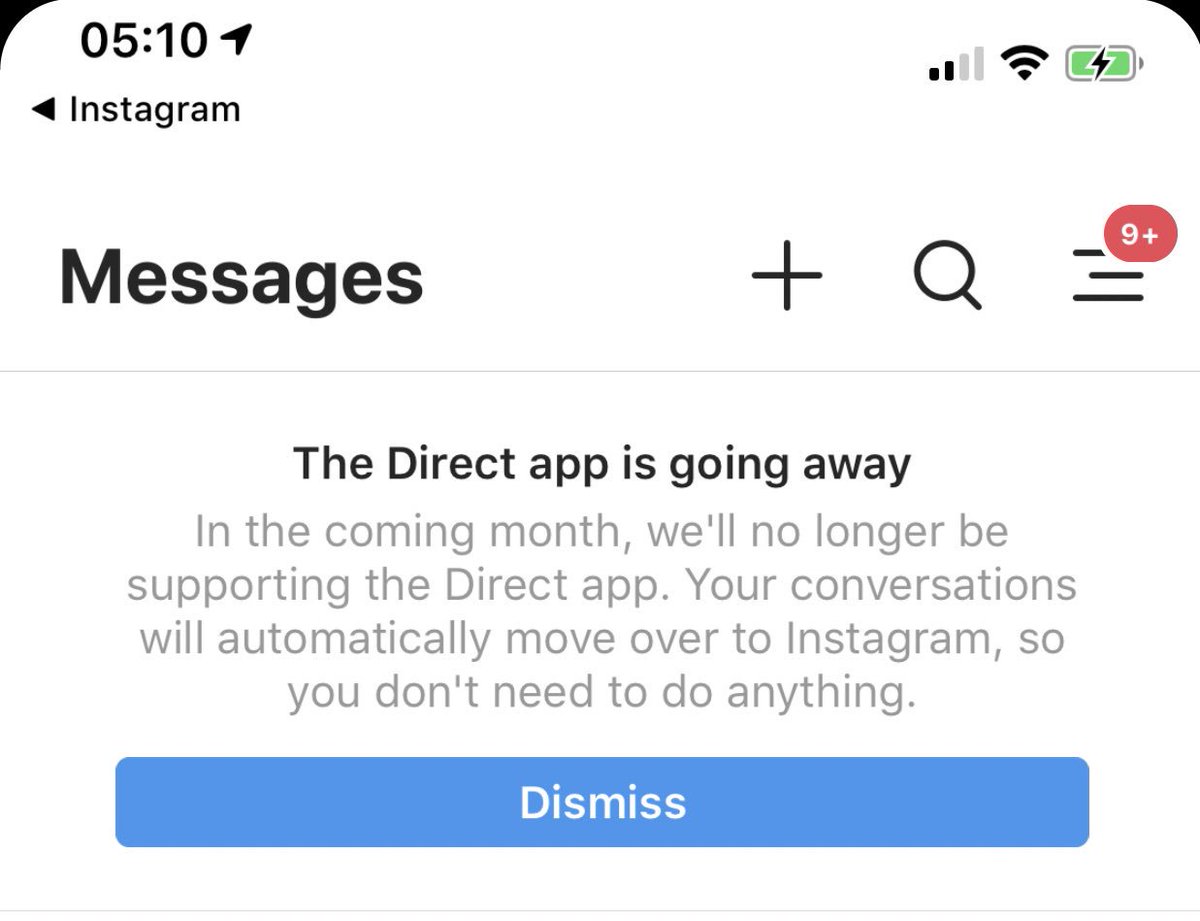 Stay tuned to see what the future holds for Threads for Instagram, and let's hope it survives longer than 'Direct'. Snapchat still doesn't have any real competitors, and maybe Threads will have something to do about that.