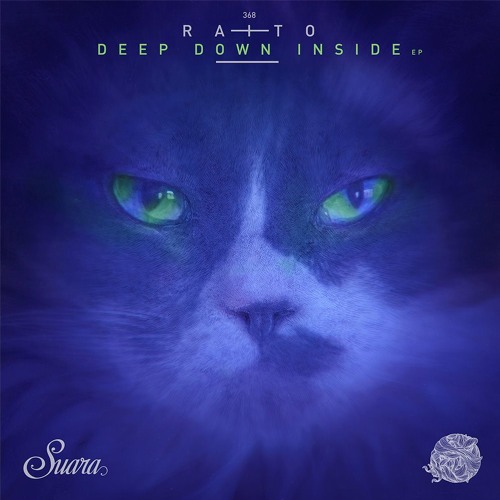 Raito – Deep Down Inside EP
With yet another body of work this year on Suara alone, Raito publishes his Deep Down Inside EP. On an unstoppable release schedule, Raito presents us with four tracks with one receiving two iterations. The title track 'Deep Down Inside' features the original alongside the 'Even Deeper' mix preceding the final track. While transitioning, the opening title track leads into the second, 'Gally' with the EP closing through 'Fireworks'. This all comes to us after a powerful year with a plethora of both solo and collaborative releases.
Throughout the Deep Down Inside EP, Raito continues to build upon his techno sound pallet which is unique to him. It kicks off with the rumbling punchy and acidic title track introducing much of the producer's signature. 'Gally' has a rather industrial sound in comparison to the opener taking a different route while maintaining a refreshing take. The track brings forward a resonant and thumping tone with an infectious groove leading into the 'Even Deeper' mix. Moving from that note, the title track's second mix immediately jumps out for its unearthing bottoming textures. The iteration also changes to feeling by bringing variety to the acidic sound. Bringing the EP to its conclusion, 'Fireworks' pulls on plucks driving the track into a rhythmic catharsis. Overall, the way each track compliments the next and brings out the uniqueness of Raito's production is uncanny.
Just looking back on his year, Raito meshed his sound and production style with many artists. VONDA7 recently called on his skills for 'Surrender' off her new collaboration EP on art | werk titled 'TEAMWORX vol.1'. Furthermore, his stellar work with Spencer Brown on 'Star Allies' landed the track on Mau5trap.
Raito's 'Deep Down Inside EP' is available now for purchase exclusively on Beatport here. Otherwise, listen the the uploaded snippets below!
Raito – Deep Down Inside EP