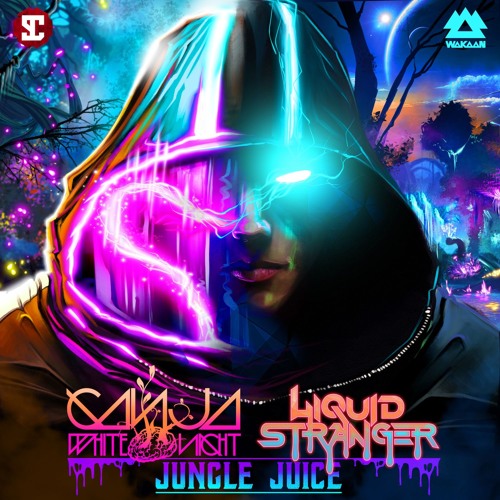 Ganja White Night & Liquid Stranger – Jungle Juice
The collaboration we didn't know we needed: Ganja White Night and Liquid Stranger have teamed up to create a new dubstep single, and they've exceeded expectations. Out via Wakaan and Ganja White Night's label, SubCarbon Records, the two record labels have found common ground that's changed the game. Although both artists produce dubstep, they have completely different styles. However, the end product is something we might just need a little (or a lot) more of. Brace yourselves, it's gonna be a wild ride into the jungle.
'Jungle Juice' starts off with some ghoulish sounds and an eerie voice in the background. Right off the bat, we can hear Ganja White Night's influence, mirroring a similar sound in their collab with Zeds Dead, 'Samurai'. You can also distinguish Liquid Stranger's unique style in the first hard-hitting drop. When you think it can't get any better, the second drop delivers some nasty dubstep that's every headbanger's dream.
The song meshes their styles very well; a successful collaboration is when you can hear both artist's individual styles embedded into the music, which we can here. Due to the overwhelming support of the song, we hope this isn't their last collab. Check out the song below if you haven't already!
Ganja White Night & Liquid Stranger – Jungle Juice | Download