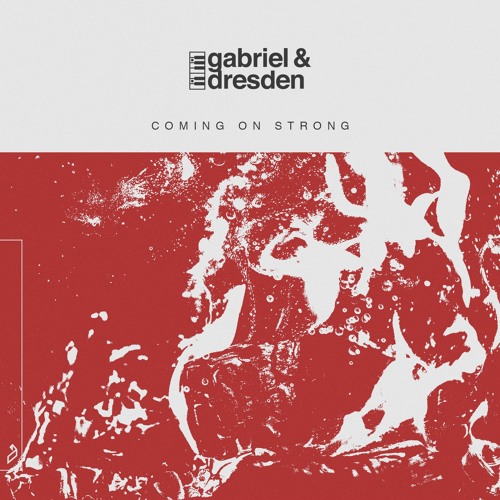 Gabriel & Dresden feat. Sub Teal – Coming On Strong
Gabriel & Dresden are introducing us to their upcoming Remedy album with the unveiling of 'Coming On Strong' featuring Sub Teal. Above & Beyond took the initiative to take on the album's release through their Anjunabeats imprint. It's no wonder the duo have enjoyed such a fruitful fund-raiser when fans can trust them to deliver impactful music. Finally rolling out their album, the lead single brings these collaborators again after the Grammy nominated 'Only Road'. Sub Teal truly elevates the track through her vocal delivery, with Gabriel & Dresden providing some insight on their choice to work with her.
'Sub Teal feels like the modern voice of Gabriel & Dresden. There's a timeless warmth to her voice rarely heard in dance music these days. Our shared passion for emotional songwriting and storytelling align in a meaningful way.'
'Coming On Strong' will easily be a staple in Gabriel & Dresden's discography moving forward. With their unmistakable sounds and unique emotive production, the track simply clicks. Sub Teal's alluring delivery provides a hypnotizing contrast to the track's energy. Moreover, the storytelling is the cherry on top hammering the track as a memorable one.
All in all, this excites us for what's to come on their 'Remedy' album which received significant crowd-funding. They allowed it to garner support from their fans trailing the success of 'The Only Road'. To indulge in this release or more from 'Remedy', tune into the duo's set at Above & Beyond's Group Therapy 350 which will be live streamed. For details, visit the page here.
Gabriel & Dresden feat. Sub Teal – Coming On Strong | Download