It is the time of the year when all the technology brands start updating and releasing new products. Microsoft hosted the Surface Event today, so here is the breakdown about their updated products.
Surface Laptop 3
Microsoft is now offering two versions of its Surface Laptop 3. In addition to the renewed regular 13.5-inch, there will also be a larger 15-inch model which will suit the users that are looking for a bigger screen. Regarding the heart of the laptops, Microsoft decided to power the laptops with a quadcore 10th generation Intel chip. The performance capability that Microsoft expects for this laptop is about three times faster than the MacBook Air. This Surface Laptop 3 also includes Vega 11 graphics card and AMD's Ryzen 7. The size of the trackpad has increased by 20 percent. The chosen material for the chassis of the laptop is machined aluminum, which delivers a sportive finish. Alcantara fabric is also now an optional extra, per request from prior owners. Moreover, regarding connectivity, laptops will have both USB-C and USB-A, as well as a removable hard drive.
Amongst the news regarding this laptop, you can get better repairability, as the construction of the device is more repair-friendly. There will be a quick charge for these laptops, being able to charge up to 80 percent in approximately 1 hour. Comparing prices, the 13.5 inches version will cost $1000, while the biggest one will retail for $1200. Both will be available on October 22.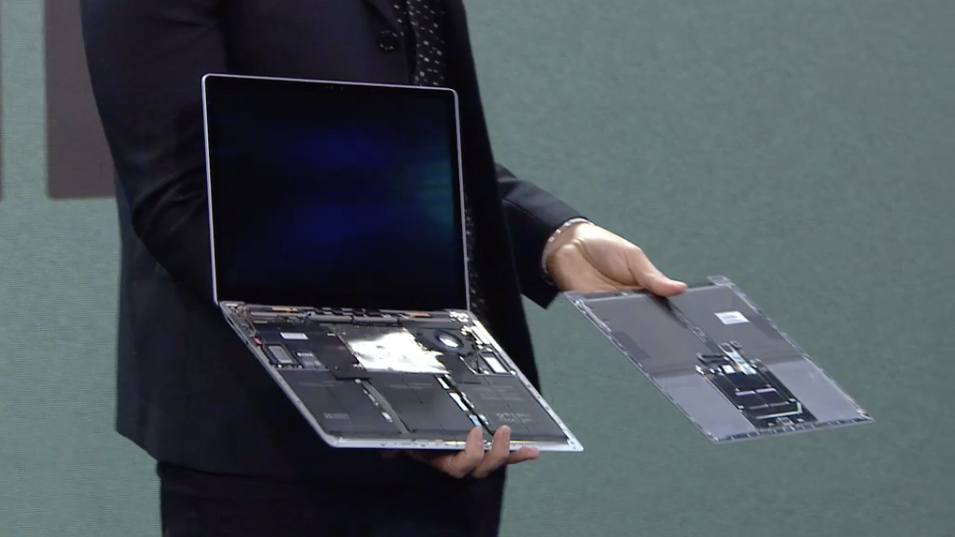 Surface Pro 7
People asked for Type C port on this Surface Pro, and they finally got it. The location of the USB-C port is the front-and-center. Despite this change, we can not find significant differences regarding the previous version. They will keep the same colors (black and silver) and a very similar design. This Surface Pro 7 also features new studio mics aiming for capturing better sound for voice-to-text. Phone calls are now integrated into the OS so you can receive calls directly on your Surface Pro connected to an Android phone. Surface Pro 7 contains Intel's 10th generation processor in its inside. Microsoft also updated the Surface Pen, which now lets you delete and add information within a document. The set price for this new version is $750 and it will ship on October 22. You can preorder this device today.
Surface Earbuds
These new earbuds by Microsoft aim for productivity on the brain. They have integration with Microsoft Office, and they can be used for dictation. It can help you change slides in PowerPoint and help you with real-time captions. You can also change languages. Regarding audio quality, they feature an omnisonic sound, a directional dual-array mic, and noise reduction. The starting price is $250, and they will be available at the end of this year.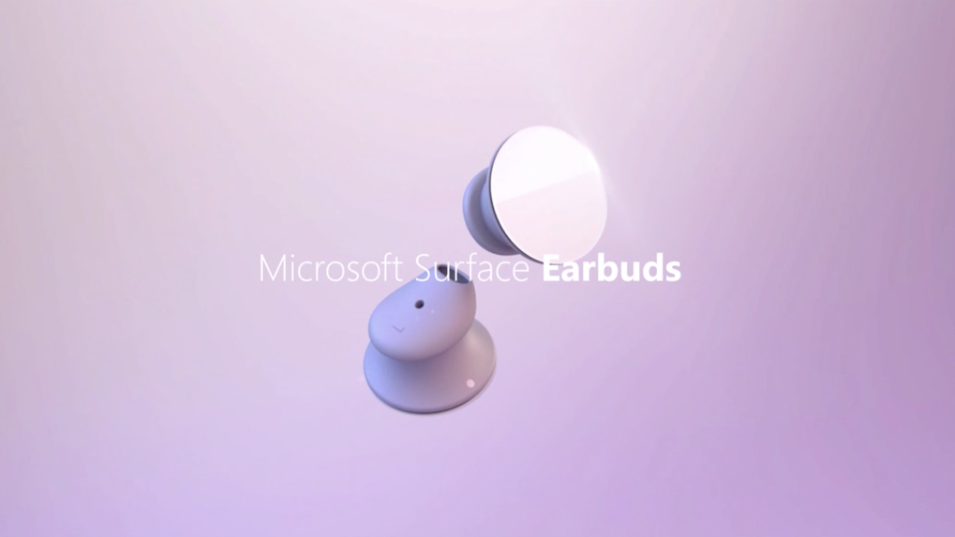 Surface Pro X
This new device is an ARM-powered Surface as people rumored. It has a pretty cool design being 5.3 mm thick and includes some spectacular hardware. Regarding the specifications, it runs a custom Surface SQ1 processor, a two teraflop GPU, and it has USB-C connectivity, as well as fast charging. The Surface Slim Pen is located right on the keyboard. Surface Pro X is light, with a weight of 1.68 pounds. The display measures 13 inches in a 12-inch chassis, so the bezels are really thin. The chosen resolution of 2880 by 1920 is more than enough for the users. It has LTE advanced connectivity and a three times better performance than the Surface Pro 6. Pro X will be available on November 5 for $1,000.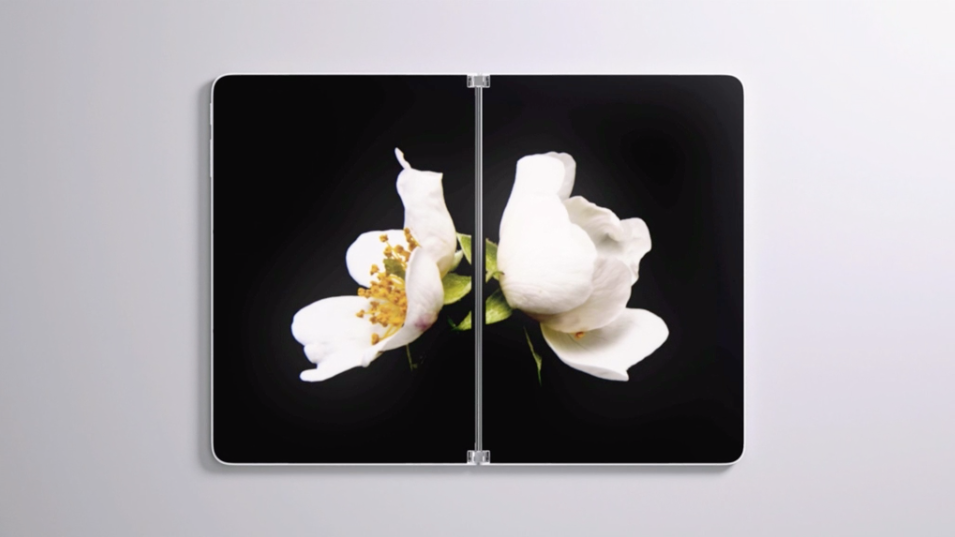 Surface Neo and Windows 10X
Microsoft has created a big hype with this new device. The Surface Neo is in between notebooks and tablets. It looks like a tiny notebook when closed, but then it can turn into a foldable, dual-screen tablet. The trackpad it's built into the display. The Surface Pen and keyboard will magnetically snap into place on the back. It is 5.6mm thin, and its weight is only 655 grams. It is covered in Gorilla Glass, and its both screens measure 9 inches. This new Surface Neo is powered by an Intel Lakefield processor and an 11th generation graphics engine. The Neo will not be available until next Holiday season.
Regarding Windows 10X, it's a specific OS designed and optimized for two screens. It supports Microsoft Office and all the apps. In a demo, we can see how apps automatically reflow onto the second screen. The keyboard can automatically recognize a change of orientation and turn the second screen into something similar to a "wonder bar".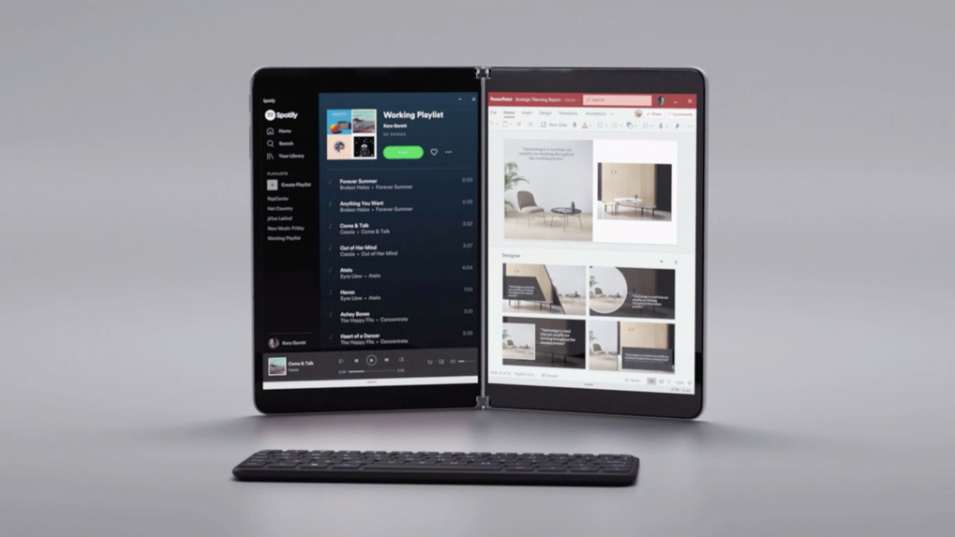 Surface Duo
The Surface Duo is like a smaller version of the Neo, but it is also a smartphone. Microsoft states that you can use it as a fully workable phone. It's got two 5.6-inch displays and a 360-degree hinge. Microsoft is partnering with Google to bring Android into its phone. Will this new device be part of Android One? Like the Neo, the Surface Duo will be available in next year´s holiday season.