Countdown has been one of Insomniac's most memorable festivals in the last couple of years. With notoriously having various artists play as the ball drops at midnight, Insomniac has always found a way to make the New Years holiday special.
This year, Insomniac has stacked the Countdown line up with fan favorites such as Porter Robinson, Alesso, 12th Planet, The Chainsmokers and more! Once again, the festival will be hosted at the Nos Events Center in San Bernardino.
Before aliens plan to abduct the festival grounds, make sure you check out these five sets below!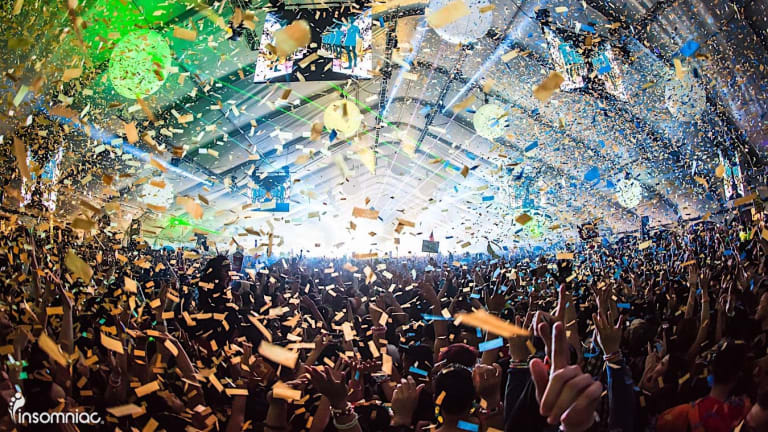 Porter Robinson
There is truly nothing better than experiencing a set from Porter Robinson once the clock strikes midnight on New Years Eve. If you haven't been able to catch a set from Porter Robinson yet, this is your chance to do so. While expecting various Porter classic singles such as Language and anything off of his notorious 'WORLDS' album; Porter is set to make this New Years Eve the best one yet.
SVDDEN DEATH
SVDDEN DEATH has had a remarkable year thus far and will open his 2020 with a bang at Countdown. If you like heavy gut-punching anthems than SVDDEN DEATH is the perfect set to place yourself at. He has continuously been releasing hard anthems and showing off his signature evil, dark, and twisted basslines. With having a 2019 wrap up of 27.5 million streams on Spotify this year, 2020 is an impending doom for the rising dubstep star.
Alesso
Of course, headliners cannot go wrong with seeing a classic Alesso set at Countdown this year. 2020 should be a new year for Alesso as he has already teased that new music is on the way. Hopefully, at this years festival, Alesso will perform some new music he has been working on. If you are new to the rave scene, be sure to catch Alesso as he will knowingly play his hit classics "Under Control", "Heroes (We Could Be)", and his world renowned remix of Nadia Ali's classic "Pressure".
VNSSA
VNSSA has become such a prominent figure in dance music this year by representing her infamous style of house music and creating her own wave in the industry. While recently finishing playing one of her biggest events yet at the Exchange LA in Los Angeles, VNSSA is ready for an unbelievable performance at this years festival. Without a doubt, VNSSA is going to own 2020 as being such an amazing influence on up and coming house music artists. Get ready to get groovy because VNSSA is about to get the New Years party started.
12th Planet
Get ready for skull rattling bass to close out the whole festival. 12th Planet is destine to bring the heaviest anthems to this years Countdown. If you haven't explored the dubstep scene yet, be sure to check out 12th Planet's set as he is truly one of the legends. This set will include hard-hitting, gut-punching tunes that will force you to show off that bass face.
2019 was a remarkable year for EDMTunes and 2020 will be even bigger for us. Be sure to check out what we have coming for you all soon! Also, check out the set times below and make your New Years Eve schedule ASAP!