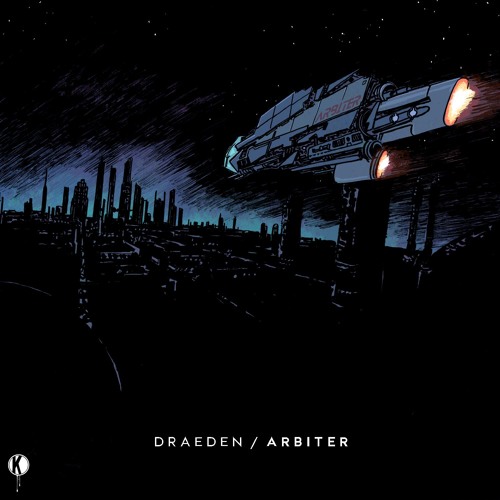 Draeden – Abiter
Montreal's very own Draeden has made a serious splash in the world of cinematic bass. His distinct film-ready sound has compelled fans from across the globe and his interest in video games, sci-fi and cyberpunk translates into all aspects of his musical career. The result of his diverse passions is present in all of his projects, both musically and visually. Recently, the Canadian producer dropped a brand new single on Kannibalen Records christened 'Arbiter.' Trust us, you're going to want to check this one out!
'Arbiter' follows Draeden's debut four-track EP, Conquest. If you haven't given it a listen yet, we encourage you to do so; specifically with a good sound system! His army of dedicated followers were equally blown away by this rising star's musical abilities thanks to his transformative remix of 12th Planet's hit 'Let It Bang' and Sullivan King's chart-climbing single 'Run For Your Life.' 'Arbiter' is everything and more that you would expect from Draeden. The talented DJ has, once again, showcased his multi-instrumentalist abilities, resulting a in a truly memorizing symphonic experience for all.
The original track is a hybrid of some of Draeden's favorite genres, including classical, trap, dubstep and more! He truly hit the nail on the head when it comes to sticking to what he knows best, to, ultimately, unleash a perfectly blended array of genres. The monstrous track will take you on a journey into the galaxy, fit for the big screen, that Draeden has created. Prepare to tackle any obstacle while navigating through the ambient violins and piano's sounds in the distance. The intensity of the piece will drive you the conquer any mission presented.
Draeden – Abiter | Download