OnePlus has always been a pioneer in regards to the displays on smartphones. They are among the first companies bringing 90Hz to mobile phone displays. Recently, they revealed something newer that is in the works. During a technology communication event today, OnePlus announced that they are working on a 120 Hz display. In addition, Pete Lau, CEO of the company, explained this development as a non-return point for the smartphone industry.
This new technology could see the light with the release of the future OnePlus 9 family. The research and development phases are now behind and they could be being tested on OP8 or OP8 Pro prototypes. Without any doubt, this new 120 Hz OLED display on the new flagship of the family will be one of the most interesting features in the device.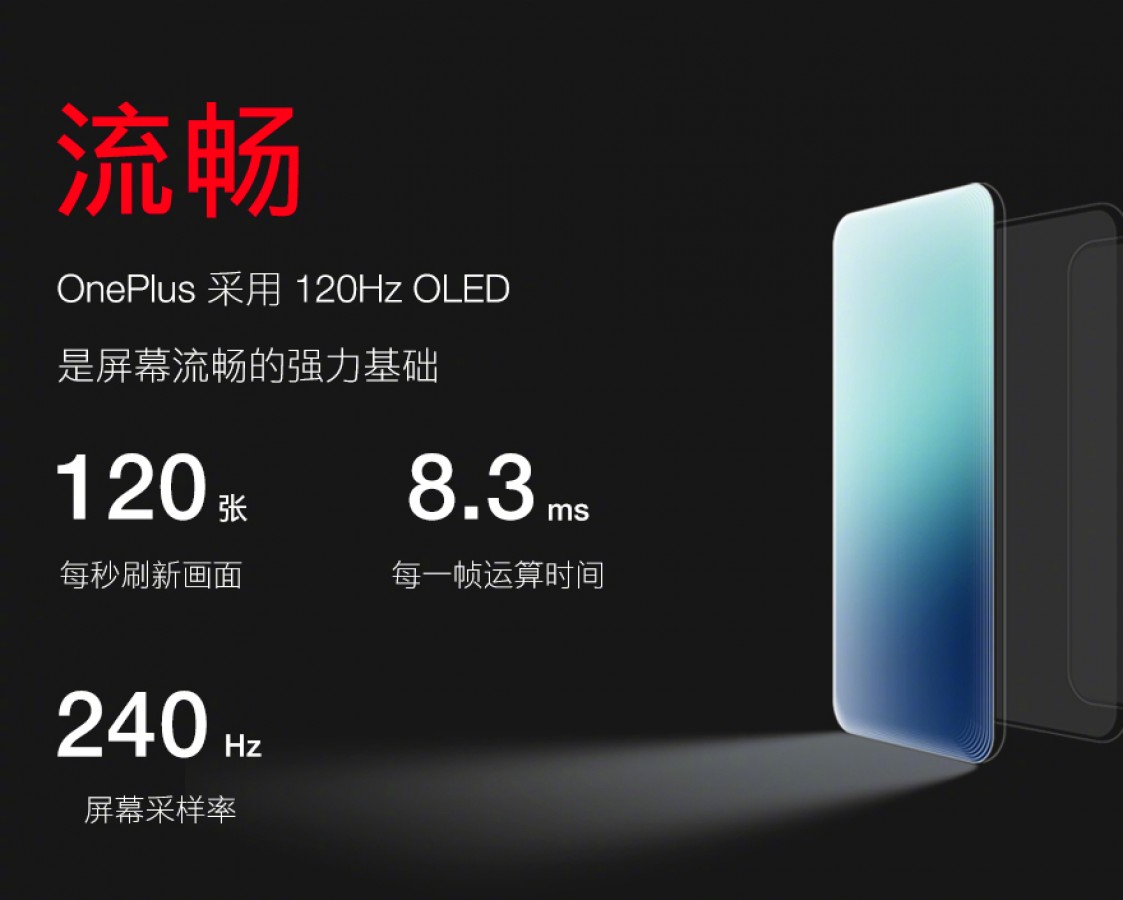 During this presentation, OnePlus also advertised a 240Hz touch sampling rate, as well as just 8.3ms of rendering time for each frame. Impressive numbers for a display located on a smartphone.
OnePlus Display Additional Features
OnePlus also presented "Smooth Chain", which is a combination of hardware and software optimization along with the entire touch input and display output chain. The response would be incredibly fast with a 8.3 ms rendering time. This display would be ideal for gaming, although it's possible this feature may not be fully compatible with all games.
Motion Estimation, Motion Compensation was also presented by OnePlus. It is essentially a smart frame insertion and interpolation layer that can process lower framerate video up to a simulated 120 fps. This feature would help escalate any kind of content to 120fps. Moreover, an exclusive independent chip would be in charge of doing it in real-time.
As expected, the new panel is able to show 1.07 billion colors. Obviously it has HDR support and display enhancements. In conclusion, OnePlus will implement a top tier display that will go up to 120Hz in their next flagship.
Stay tuned for more updates on this product!