Dillon Francis and Yung Gravy have come together to co-headline their national tour and document it. Both artists are avid Tik Tok users and will be sharing their life on the road through the platform. So follow them on the platform @dillonfrancis and @yunggravy, to get access to their exclusive TikTok sound playlist. Additionally, TikTok is becoming the leading destination in music artist discovery, with songs from Yung Gravy spawning over 500k videos created.
Watch the promotional video they made below:
Dillon Francis ended 2019 on a high note with his EP, Magic Is Real. Now, he will begin the year with a national multi-city tour sponsored by TikTok.
Sign up for pre-sale through January 14th 9:30 EST on the tour website. A special artist pre-sale goes live Tuesday, January 14 at 10am EST. Then, Spotify pre-sale launches Wednesday, January 15 at 10am EST, and the Songkick pre-sale follows on Thursday, January 16 at 10am EST.
Tickets officially go on sale to the public on Friday, January 17 at 10am EST.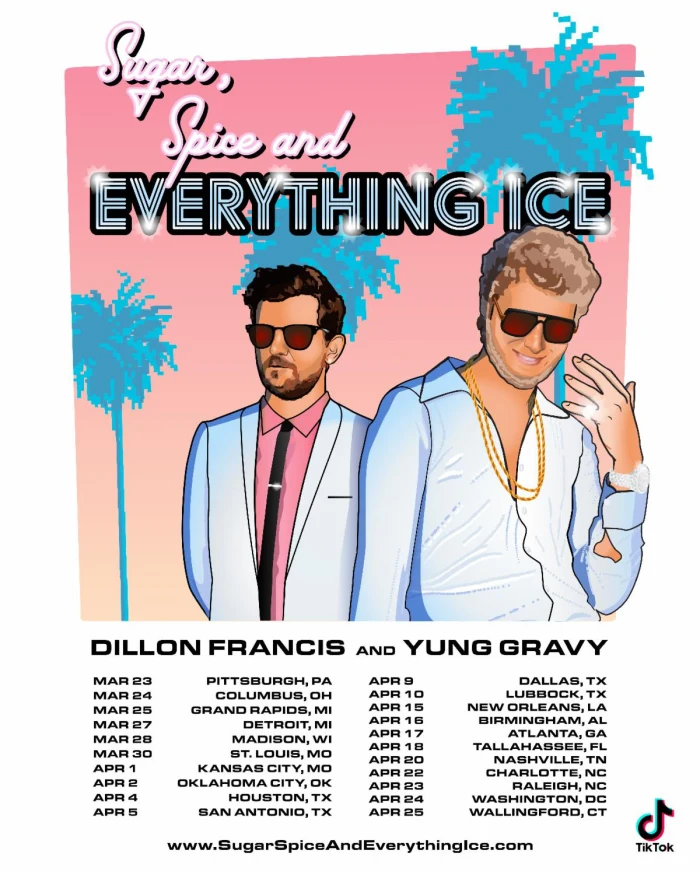 Dillon Francis promises a wild and unforgettable tour unlike anything else. Go see the dynamic duo tour across the country and deliver a unique performance.
Keep up with the latest music news and releases through EDM Tunes!