Kayzo and Slander played together for the first time at Bass Ship 5 in Montreal on New Years Eve. They also played alongside 12th Planet B2B Virtual Riot B2B Barely Alive, Herobust, Cookie Monsta, and more. The event was special for all the attendees, as they experienced these exclusive debut sets.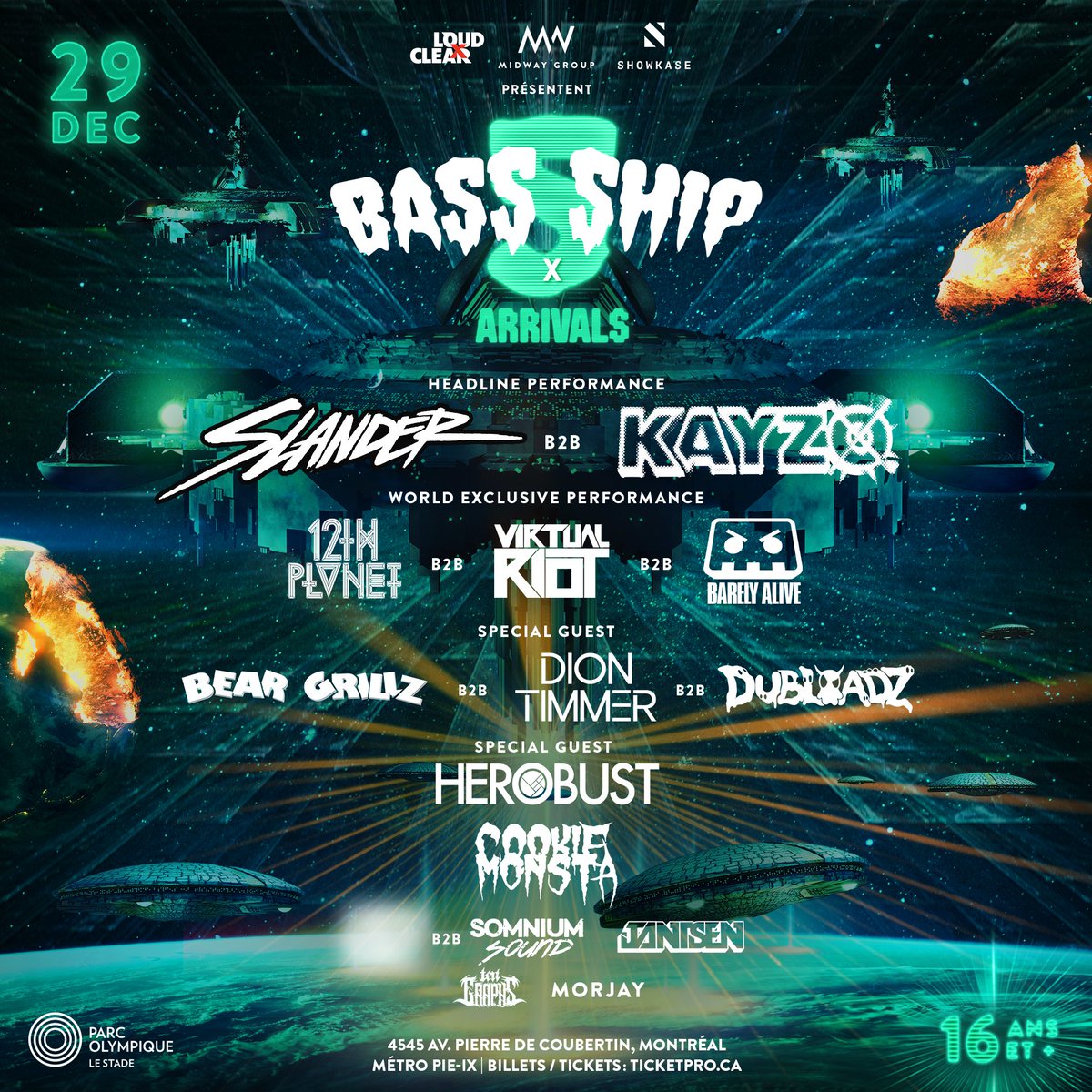 After this performance, fans are certainly on board with a Kayzo B2B Slander tour and are hoping the Bass Ship 5 set gets uploaded onto SoundCloud.
Kayzo tweeted: "I met Derek and Scott in 2012 when we all had no idea how to even make music. Who knew almost a decade later we would be doing stuff like this."
For the fans who missed this debut B2B, you'll get another opportunity to see the three of them perform at Ultra together again. The phase 1 announcement so far has not disappointed. Ultra tickets are still available for purchase on their website.