Miami Music Week is quickly approaching, and that means that many incredible 2020 parties will be happening at one of the greatest cities in Florida. This is the most wonderful time of year, where people all around the world come together to enjoy a full week of the world's best electronic music. Most of these events take place in many different areas of Miami, so this will give you a chance to explore this beautiful city.
If you are coming down to Miami for Ultra Music Festival, then you should definitely arrive at the beginning of the week. Not only will you be partying at one of the biggest festivals in the world, but you can also feed your excitement for the event with many other incredible shows. We know there are so many taking place that it's difficult to choose just one (or maybe a few). Thankfully, we're here to give you the first of a series of guides of all the music events happening during Miami Music Week. Here are our picks for the events happening on Tuesday, March 17.
Stay tuned for more updates on the events happening in Miami!
WMC Official Opening Party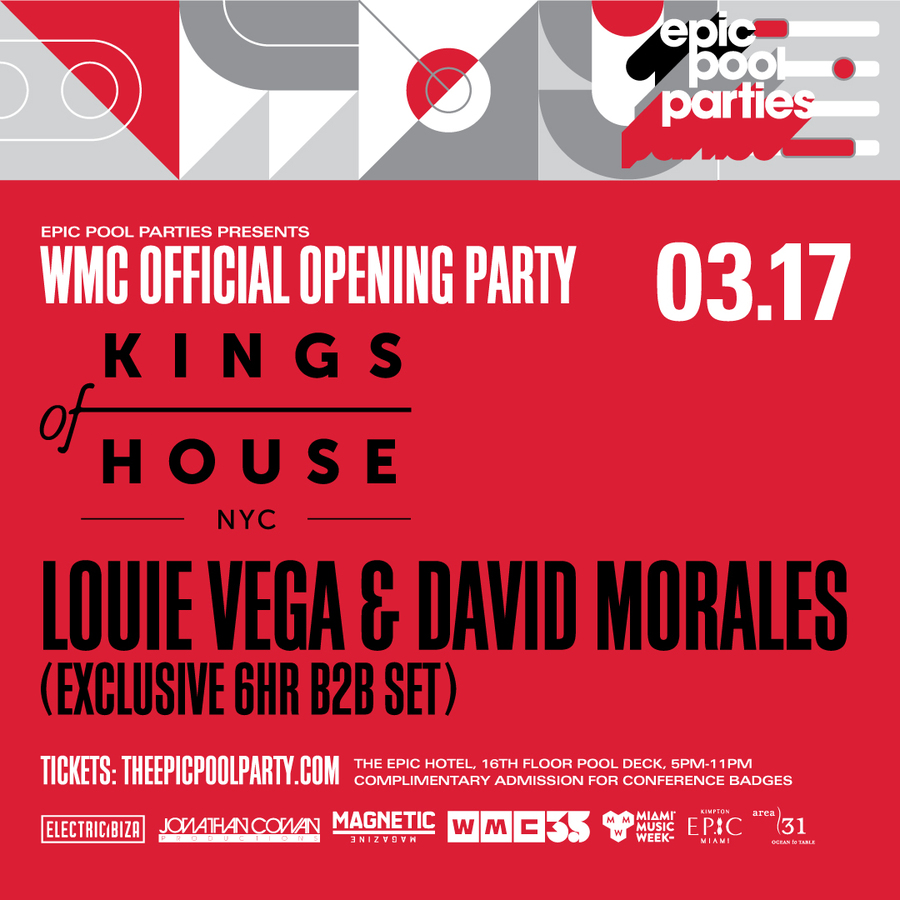 Where: Kimpton Epic Hotel
When: 5:00 PM – 11:00 PM
Price: $35
Lineup: David Morales, Louie Vega
Age Restriction: 21+
Winter Music Conference 35th Anniversary (Day 2)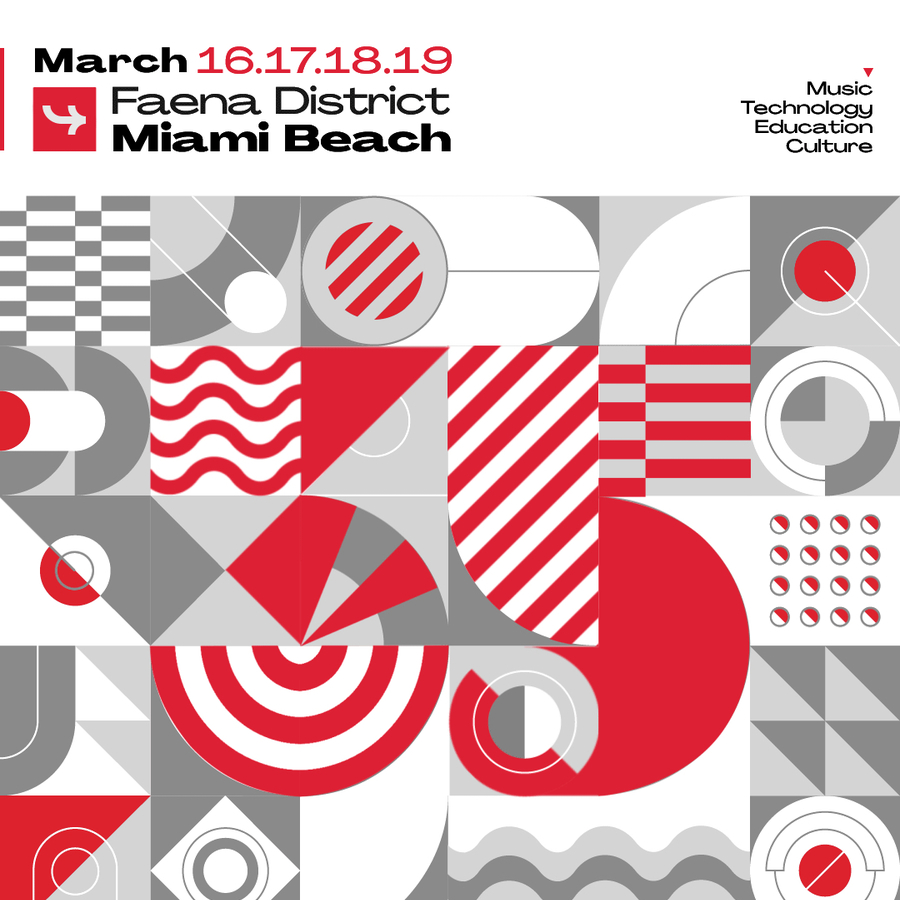 Where: Faena Forum
When: 10:00 AM – 6:00 PM
Price: TBA
Age Restriction: 18+
Coldharbour x Black Hole Recordings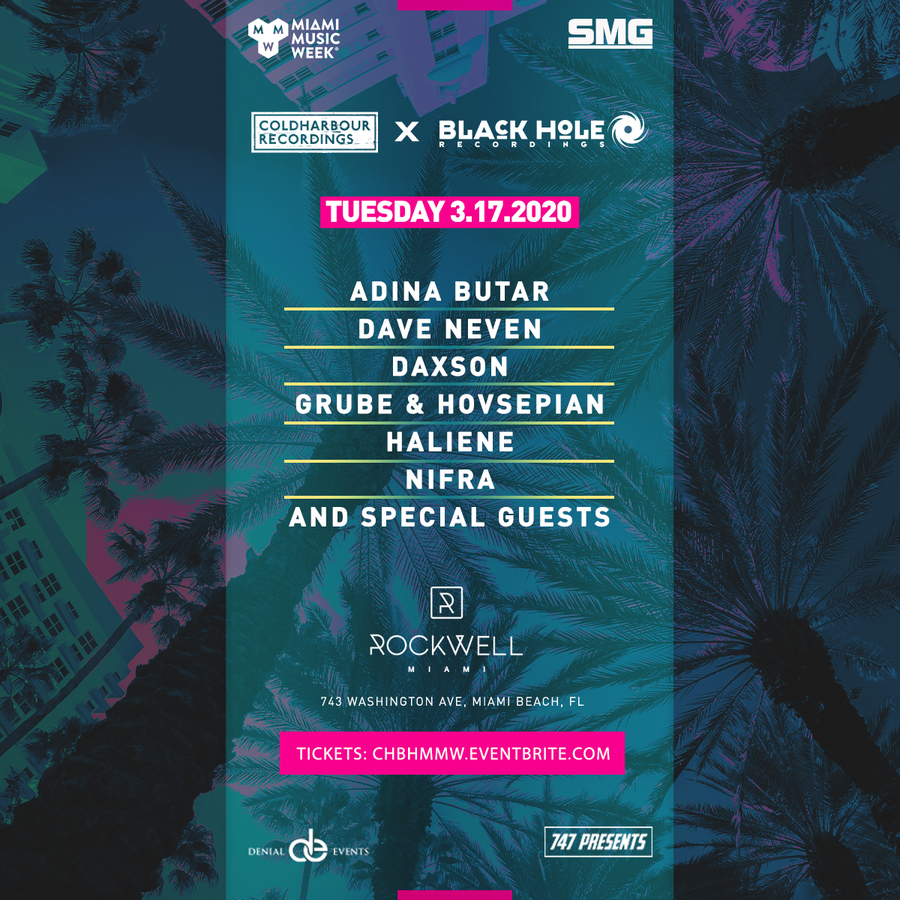 Where: Rockwell Miami
When: 11:00 PM – 5:00 AM
Price: $10
Lineup: Dave Neven, Grube & Hovsepian, Nifra, Adina Butar, Haliene, more TBA
Age Restriction: 21+
E11EVEN MIAMI MMW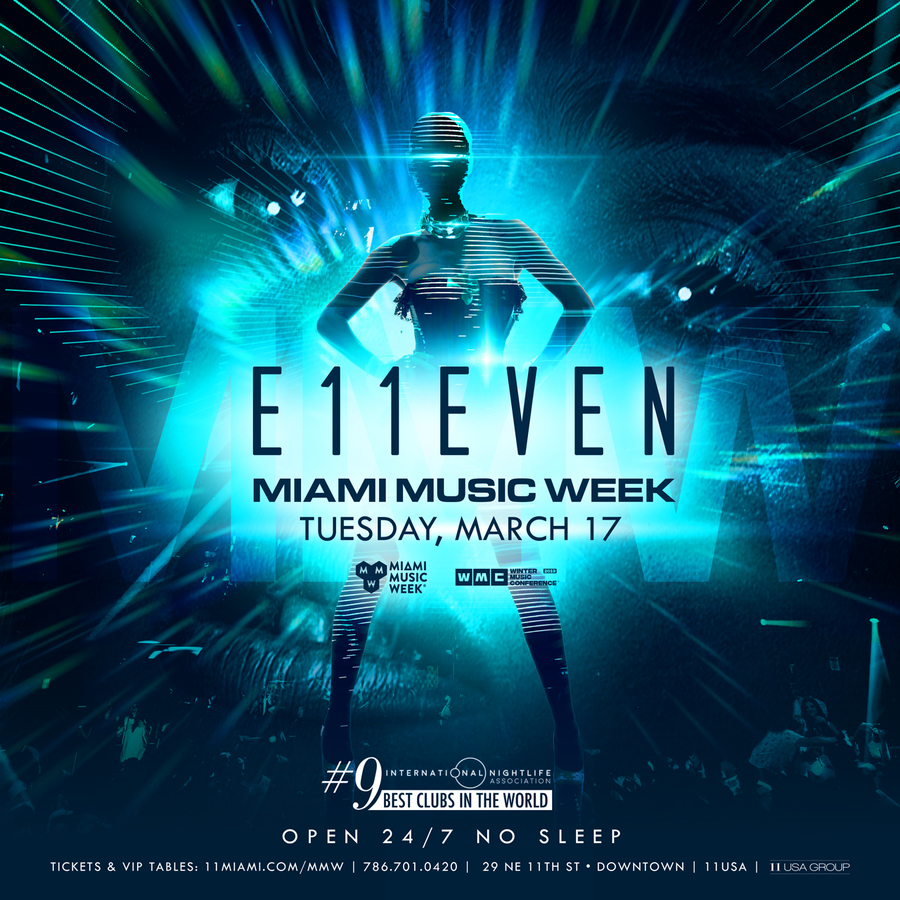 Where: E11EVEN
When: 10:00 PM – 6:00 AM
Price: $20 – $30
Lineup: TBA
Age Restriction: 21+
Firebeatz & Friends MMW
Where: Mokai
When: 11:00 PM – 5:00 AM
Price: $20
Lineup: Firebeatz (More TBA)
Age Restriction: 21+
Incorrect Showcase @ Treehouse Miami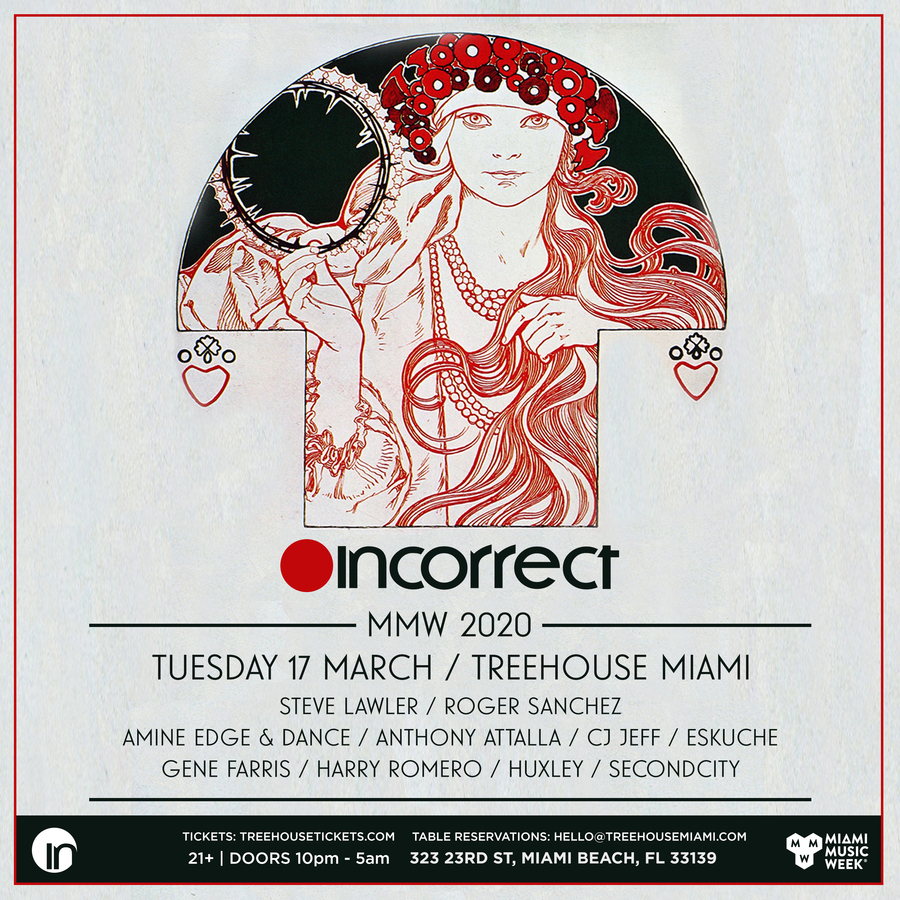 Where: Treehouse
When: 10:00 PM – 5:00 AM
Price: $10 – $15
Lineup: Anime Edge & Dance, Anthony Attalla, CJ Jeff, Eskuche, Gene Farris, Harry Romero, Huxley, Roger Sanchez, Secondcity, Steve Lawler
Age Restriction: 21+
ReSolute Boat Party with Un_Mute & Magnetic Grooves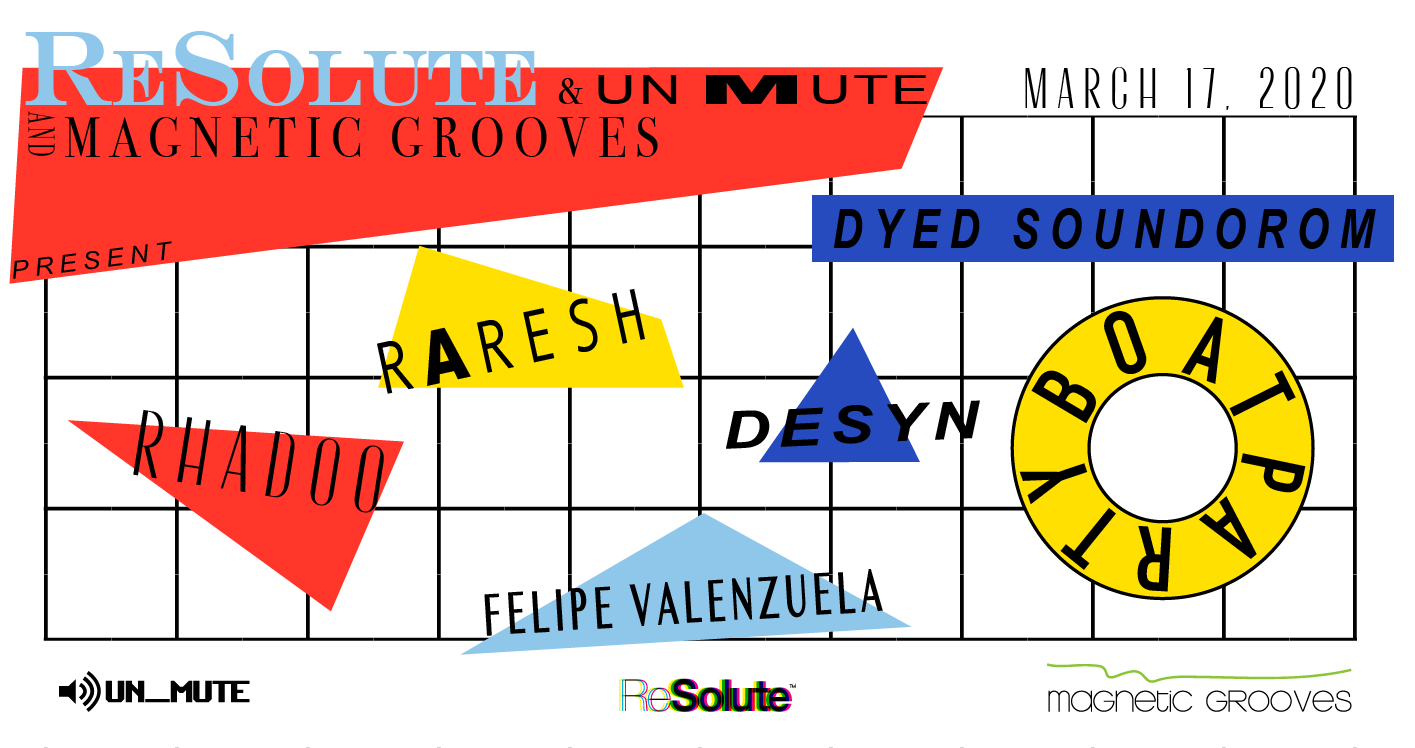 Where: South Beach Lady
When: 3:00 PM – 9:00 PM
Price: $115+ (includes Open Bar)
Lineup: Desyn Masiello, Dyed Soundorom, Felipe Valenzuela, Raresh, Rhadoo
Age Restriction: 21+
Delano Beach Club | MMW2020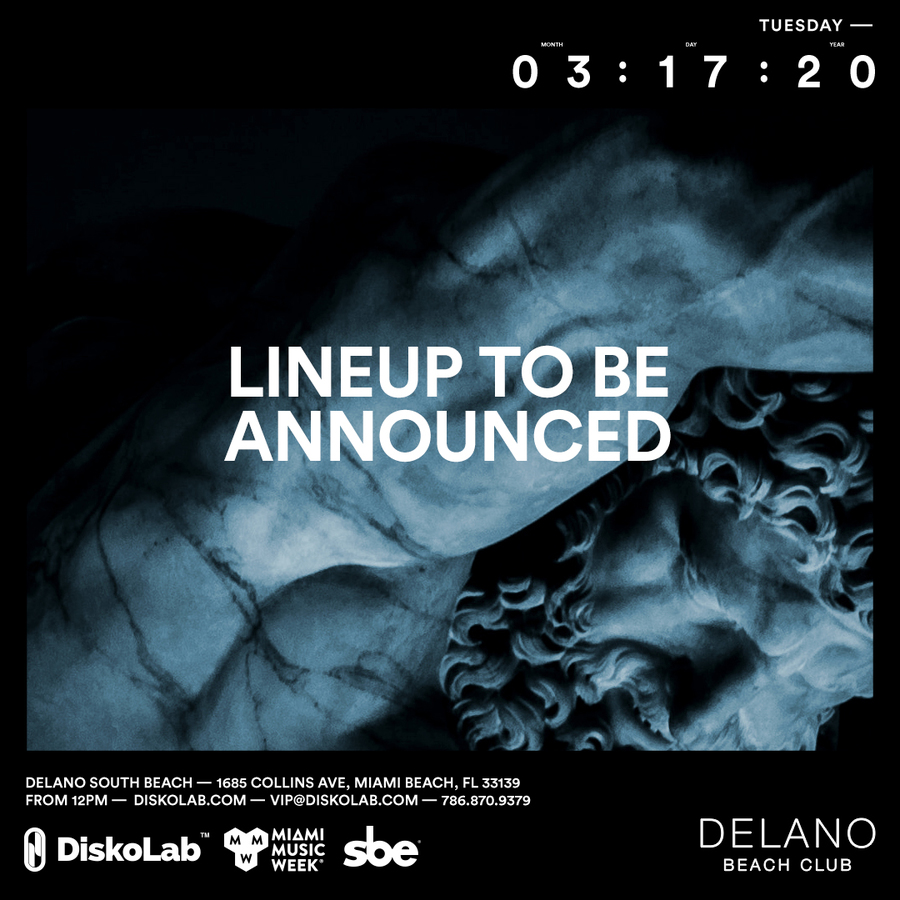 Where: Delano Beach Club
When: 4:00 PM – 11:00 PM
Price: TBD
Lineup: TBA
Age Restriction: 21+