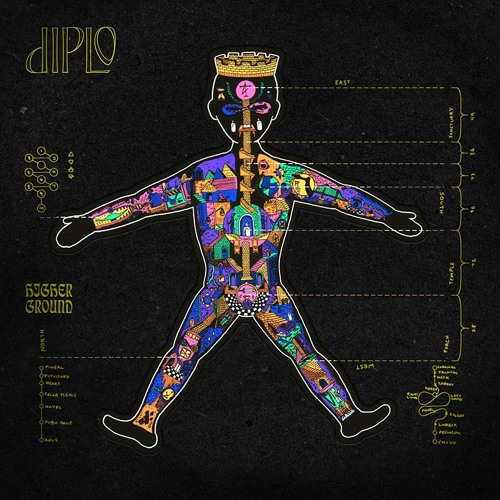 Diplo brings us a spectacular set for Higher Ground at DTLA Warehouse. This wonderful set is loaded with energy and delicious tracks featuring a surprise triple B2B at the end.
Diplo's visit to Los Angeles was simply great. The American DJ/producer and songwriter offered a powerful house – tech house set. Although the Jack Ü member did not tease any of the unfinished collaborations that he started producing with Juice WRLD and 6ix9ine, it was a great set.
Higher Ground party-goers at DTLA experienced a marvelous set that made people feel like floating in the sky. Diplo managed to land this set just one day after being rejected by Marshmello on Valentine's Day –check the full story here.
It is frank to say that the founder of Mad Decent loves a party. In addition, he is also capable of turning a low-key party into a huge event thanks to his high energy spinning. In Los Angeles, Diplo had an ace up his sleeve. When the final hour of his set was approaching, he brought Sonny Fodera and Dom Dolla in. The stage hosted a triple B2B between Sonny Fodera x Dom Dolla x Diplo for the last 60 minutes.
Diplo brought a beautiful set with some of the best house tunes out there. Barbatuque's 'Baianá', Dennis Ferrer with his 'Hey Hey', and a long list of tracks that you can check in this link. It was definitely a different set from the Major Lazer member, who aimed for a different style this time. The artist switched from his typical rhythms to a more 'tech' house sound on this occasion. Make sure to check Diplo's set at DTLA Warehouse for Higher Ground in the link below.