The Coronavirus has greatly impacted the United States and the music industry as a whole. Shows, tours, and festivals have gotten canceled due to the banning of large public gatherings. In a now-deleted tweet, Eric Prydz offers his two cents on a potential solution to the Coronavirus. One that is getting serious consolidation in the UK. It's called "herd immunity".
Since older people, as well as people with underlying health conditions, are more at risk, Eric Prydz suggests that healthy people should get the Coronavirus to speed up the process. Basically arguing that we're all gonna get it eventually, so let's just get on with it and shield the vulnerable. Immediately, he faced lots of backlash and angry responses on Twitter for the tweet.
Prydz didn't expand much from his original tweet to explain his thoughts more. Rather, he responded to people who replied and disagreed with his stand on the issue. At one point, he clarifies that the original tweet extends from his own personal thoughts, and is not any form of legitimate medical advice.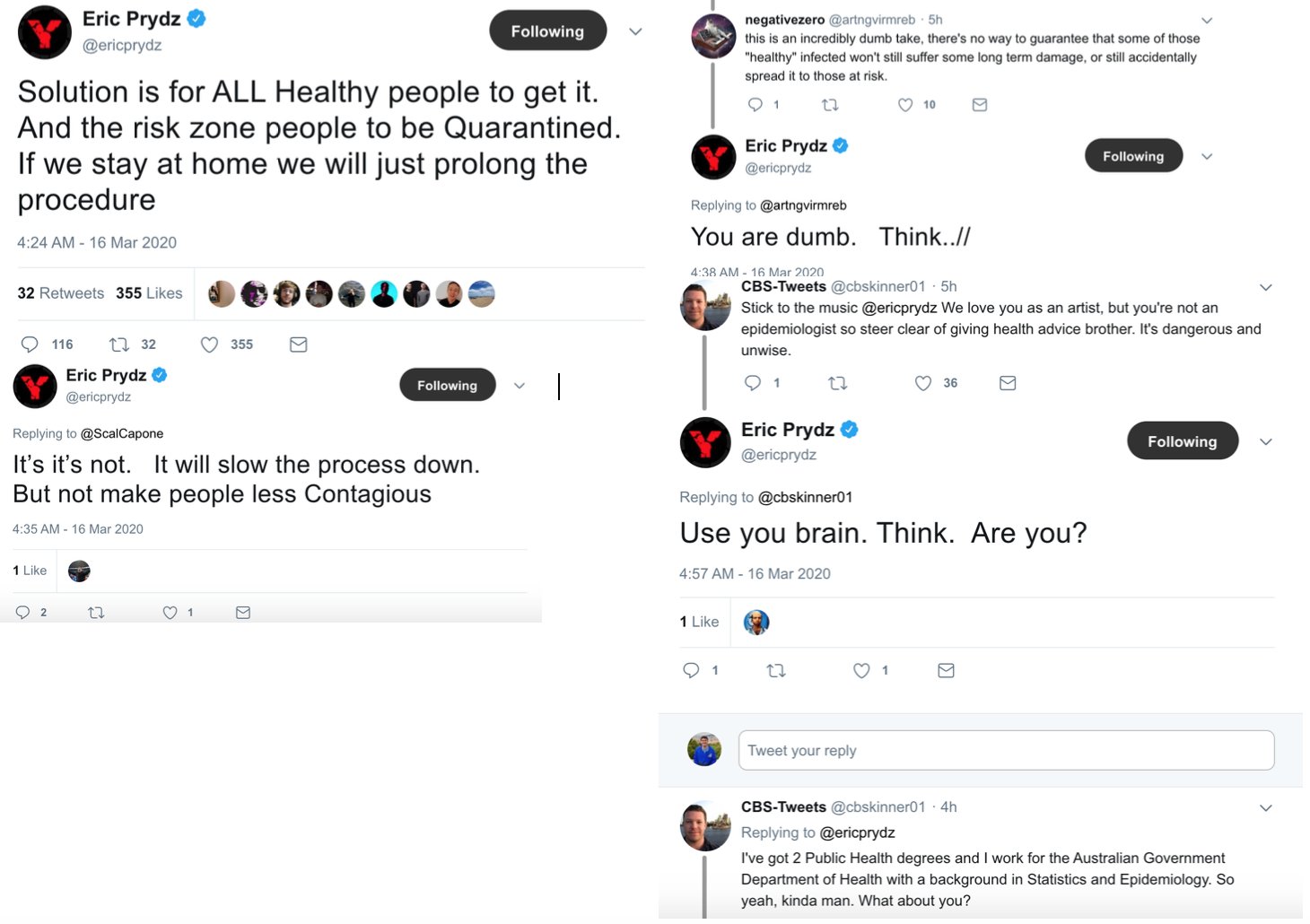 Prydz ends the fiery debate advising everyone to stay safe. The tweet was eventually deleted along with all replies in regards to the matter.
Eric has since issued an apology for the tweets. It's a crazy time, to say the least, so you can't be too angry at him. Plus, it's Eric Prydz for Pete's sake.
Keep up with the latest music news and releases through EDM Tunes!