We can always count on Seven Lions (Jeff Montalvo) to create stunning works of art time after time. Almost every week, Jeff's record label, Ophelia Records, announces upcoming singles by artists that the label has signed or reveals his own person projects! And finally, after 18 months, he has released his next EP, Find Another Way. Right off the bat, it is extremely noticeable that the EP is female-vocal heavy (yay!). Four of the five singles are accompanied by close friends of Jeff and the other includes a historic collaboration. Let's dive into it.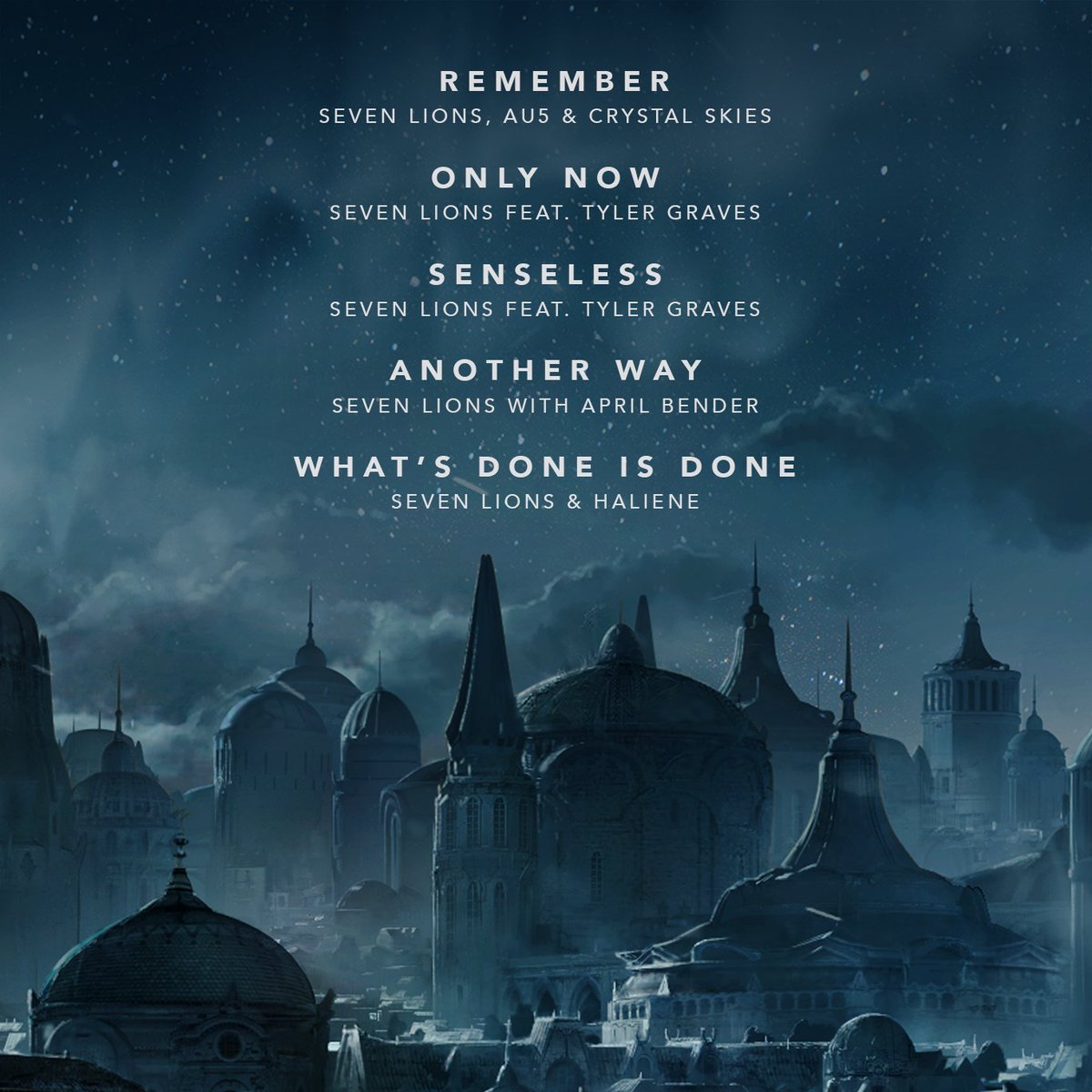 Dominating Beginning
First, listeners hear 'Remember'. Ophelia duo Crystal Skies collaborate with Seven Lions with a very welcomed Au5, aka Austin Collins. The New Jersey native has been producing music for quite some time even though he is only 21. But, this new partnership between he and Jeff makes complete sense. In 2015, Austin released a single with Fiora whom Montalvo has worked with numerously. On March 24th, Seven Lions revealed the track list the EP and 'Remember' was easily the most talked about and anticipated single. Au5's long breaks are exquisite and heard throughout until the psytrance drop.
Reassuring Finish
This EP contains 'Only Now'! Released only a month ago, it was extremely well received after Jeff teased the track for almost a year during his Alchemy tour with Glitch Mob and Slander. Next, in a surprising twist, "Senseless" comes third in line with Tyler as well. This track does not follow Jeff's signature melodic bass sound. To best describe it, imagine mixing Lane 8, Ben Böhmer, with Nils Hoffmann. It's a beautiful break from the head nodding the first two singles bring on that leads the listener into the next one.
'Another Way', featuring April Bender. April has not been a part of the electronic scene for a short amount of time but makes a powerful return! In 2018, the vocalist worked with ARTY on a progressive house track and chart-topping song, "Sunrise". 'Another Way' is an emotive, uplifting, and positivity-inducing. To fully appreciate April's amazing voice, it would be beneficial to read the lyrics while listening!
"If time isn't on our side, you know I'll wait. If the waters rise, know that the tides will change".
And finally, we close out the EP with 'What's Done Is Done'. The extremely talented and well known HAILENE provides her soothing voice to proper piano placement. A perfect way to close out this magnificent project.
And Finally, Beautifully Executed
There is an overwhelming amount of things going on in our world. It is a confusing time full of uncertainty and uneasiness. Each day that passes only brings into light how much our world and future has changed. One thing that is easily noticed is how this community has come together, even more than usual, to support each other. Artists are using this time to create and master their next projects. Also, many are performing live-streams to keep our ears working. And Seven Lions is doing the same perfectly.
Just a few days ago, he live-streamed for nearly 5 hours and teased us with previews of these tracks. Subsequently, he then announced the release date of this EP! While the days are starting to blend together, Jeff continues to prove why he, his Ophelia record label, and his team are one of the best. This EP provides mystical sounds and incorporates trance, psytrance, dubstep, chilled-out house with acoustic with exceptional vocal talent. I can't think of too many artists who can successfully conquer that kind of feat. Again, this EP comes 18 months after Start Again. And it's worth the wait.
Now, over/under if Another Way can top Start Again's 21.1 million streams?! Stream the EP here on all major platforms. And remember, please stay home!