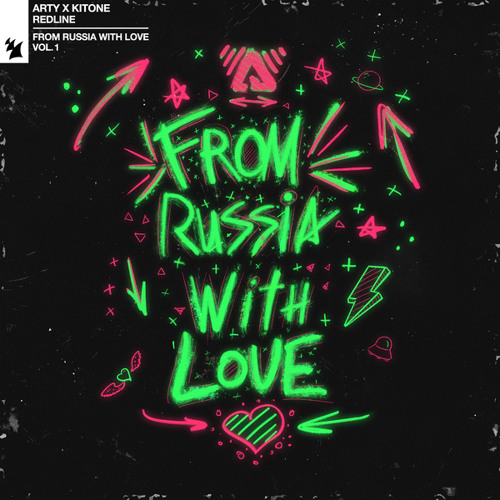 ARTY x Kitone – Redline
The Russian talent ARTY is back on track with a new release in collaboration with Kitone titled 'Redline'. It is out now via Armada Music
The prodigious producer keeps giving shape to his upcoming EP From Russia With Love. A few months after releasing Sultan and Shepard Echoes Of Life remixes of 'Daydreams' the artist is back with a new release.
While these difficult times take place, the Russian DJ is participating in streamings trying to make his fans all across the world smile with his music. Many other artists like Diplo, Dillon Francis or deadmau5 are especially active these days online too.
Back to ARTY's track, 'Redline' contains raw, semi-distorted vocals added in to perfectly lead up to the gargantuan beat drop. Great sound in this collaboration with Kitone, who combines his electro-inspired essence in order to build this hit, ideally thought for the club circuit.
Another Armada release that follows AVIRA's debut and Sunnery James & Ryan Marciano's 'PRAY'. Make sure to check this new release below or in this link, and stay tuned for more new music
ARTY x Kitone – Redline