House's favorite masked DJ is back! French DJ Malaa just dropped his brand new banger 'Don't Talk' today. Malaa's 'Don't Talk' was released through the French house label Confession. This marks the DJ's fourth release of the year. With this latest track, Malaa also announced the release of his latest EP, Illegal Mixtape Vol. 3.
Known as one of the most mysterious DJs inside the industry, Malaa continues to be a force to be reckoned with. The maximum G-house exponent has been on top of his game this year and now returns with a hot new track that's been a people's favorite long before this quarantine even started. However, it was a couple of weeks ago during the EDC Virtual Raveathon, when people began speculating 'Don't Talk' might be coming out sooner than later. You can catch a clip of the masked DJ playing his latest track during this online rave below:
Don't Talk: Raw House Anthem
After the successful release of his OCB (Remixes) EP, Malaa's newest track is certainly one of the best he's released this year. 'Don't Talk' takes you inside the DJ's mind after a simple one-synth sound intro. Suddenly, you're inside a build-up in which a strong, one beat-cut vocal elevates you more & more. Then outta nowhere, a voice tells you 'Don't Talk', and you're dropped inside a dangerous amount of g-house. The synth heard before returns to lead a hard fast sounding bass which completely defines g-house. A pure, raw sound. A perfect G-house track.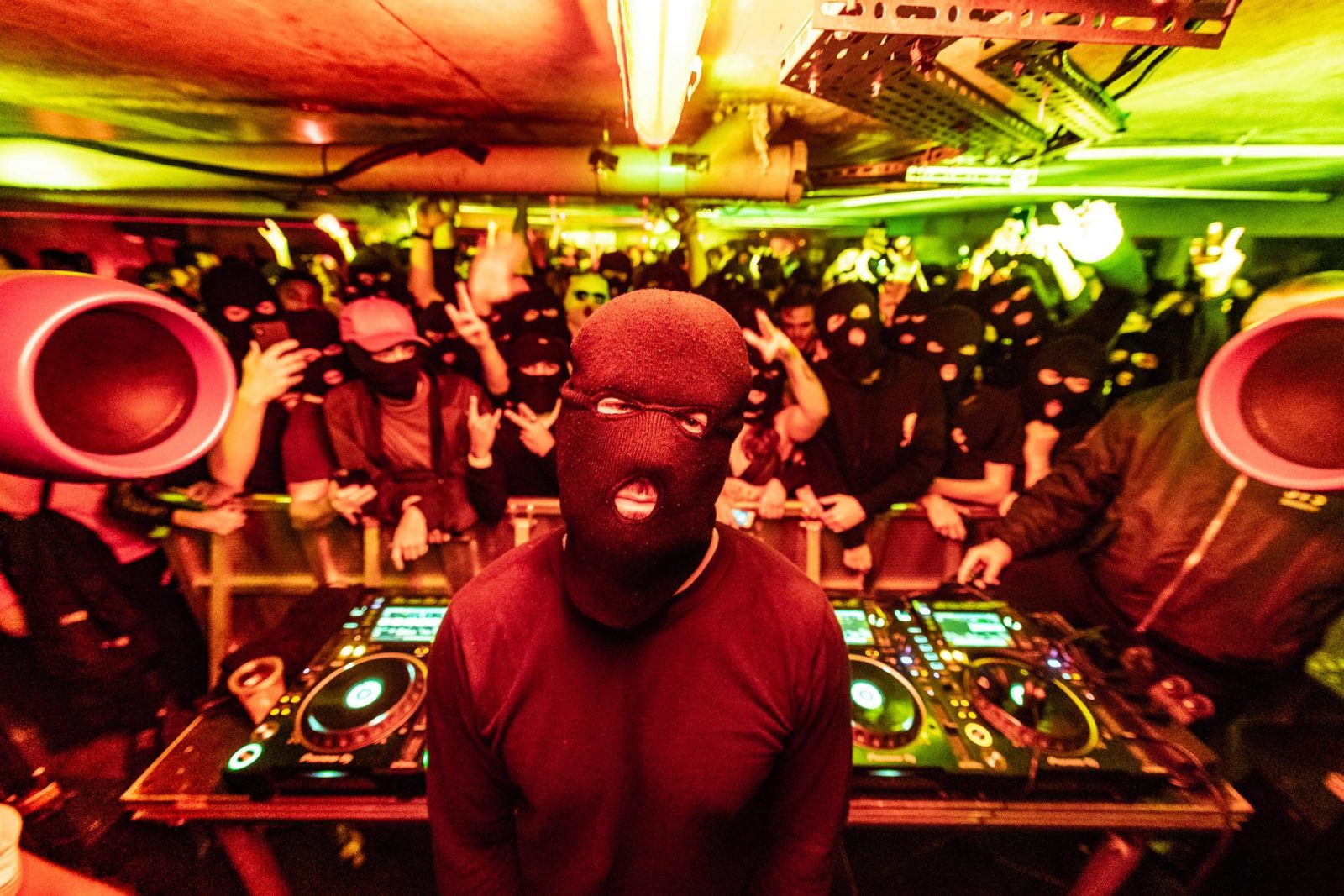 Malaa's been having a hell of a year. He kicked off 2020 by remixing one of his classics 'Bling Bling'. After that, it's been nonstop bangers. The DJ continues to excel inside the world of house music due to his fast, hard-hitting tracks which completely dominates wherever he's playing at. He's also shown a great talent for putting together both his signature sound and anything that might fit it, as he did on his track Four Twenty. One thing's for sure. Malaa's here to stay and with Illegal Mixtape Vol. 3 and he'll be ready to prove why has he been deemed the ultimate G-house Don.
Stream 'Don't Talk' by Malaa below!