By now, you should know that Gareth Emery's new album The Lasers is finally out. The DJ's fourth album takes us on a new trip through what Emery himself has called:
'The best thing I've ever done'.
You can check our review for Gareth Emery's latest album The Lasers here!
So, here at EDMTunes, we wanted to celebrate Gareth's latest album! What did we do? Well, fortunately, a coworker and I had the unique chance to get to know Gareth Emery's project a bit more in-depth. We interviewed the man behind the project himself! Through a series of questions, Gareth Emery himself gave us a new look inside his album, the quarantine, and what's next on his journey through the world of EDM. You can read this exciting interview below!
It's been four years since your last studio album. What made you decide to release an album that switches genres from your signature trance sound?
G: It's not a switch as such, but more variety. There are songs on there like 'You'll Be OK', which is one of the most popular trance records of the year, and 'Elise' which is on a similar vibe to "Long Way Home" and other classics of mine. On this album, I started with the songs and a lot of them just weren't at a trance tempo. So rather than trying to squash the songs into a trance speed, I instead picked whatever style would make the songs shine the most.
This upcoming album is going to be the first time you wrote your own lyrics. Were there any challenges in coming up with this part of your tracks?
G: Not at all. I actually loved this part of the process. For years, I'd just believed that lyrics weren't really for me, and that had become a story I told myself, when it turns out it wasn't really true. The moment I started writing my thoughts down, fitting them to music was insanely natural. I was also lucky to have a great co-writer in Anthony Galatis, who's a lot more experienced with lyrics and was a great help in getting my ideas sounding tight.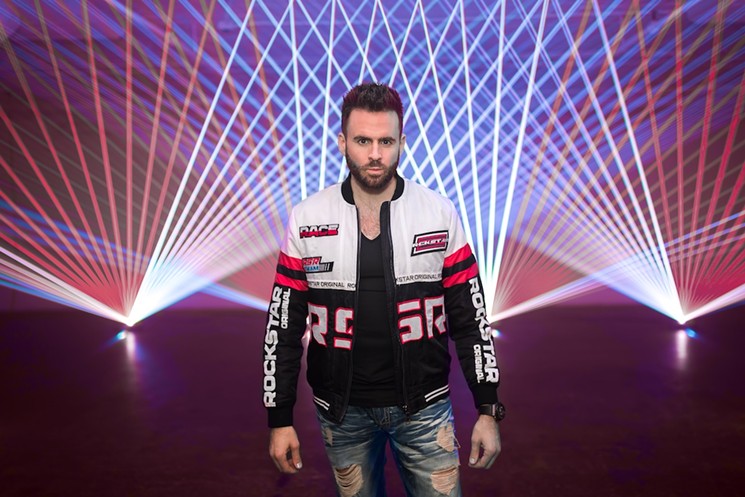 As we enter this new reality, we're aware the music industry is going through a rough patch. As someone who's been in the scene for a while now, what are the main changes you've faced as an artist during this lockdown?
G: There have been plenty of challenges: where to start? Losing gigs means losing a lot of income. Sure, I get paid from Spotify streams but it probably works out about minimum wage when all's said and done… and I'm an artist with over a million listeners, so it can be crushing for acts who don't stream that much. I'm not knocking Spotify, I love them and they've done more to create a sustainable revenue model for artists than anyone else, but that is the financial reality many artists are facing.
Then, promoting an album with no touring is tough too: as getting on the road and playing the new music to people is a big part of the promo cycle. It's been a time when we've had to be inventive, constantly figuring out new ways to get the word out. That said, it's been a good time to learn new skills: I taught myself to edit videos when we couldn't do a proper shoot and edited the Elise video myself! Plus, the music on the album is pretty melancholic in places, so it's been a good fit for this year.
For every producer and artist reading us! Tell us, how does Gareth Emery keep himself entertained and creative during quarantine?
G: Spending time with my kids is my entertainment – they just have a totally different perspective on life which is refreshing right now. Seeing how creative they are naturally also keeps me inspired. Other than that, I don't have time for entertainment right now. The hustle for this album has been real, so it's been constant work the last few months. That said, we've been playing football (soccer, for US readers) once a week and that's been awesome.
Live performances are something we all miss. Fans and DJs altogether. Being an artist with such a long trajectory, if you had to pick your 3 most memorable on tour moments, what would they be?
G: There are so many so by picking three I'm doing an injustice to many others, but here are some good ones.
Sankeys, Manchester, any gig in 2010/2011
Coachella, Sahara Stage, 2014
Laserface, Bill Graham Civic, San Francisco, 2018
Finally, what is next in Gareth Emery's future? What should the fans hope for?
G: More music. More songs. And more lyrics. Had a lot of great ideas on lockdown but not a lot of time to see them through, so I'm stoked to get back in the studio. And, when things reopen, we'll be hitting the road with THE LASERS and it's gonna be pretty nuts.
Thanks for joining us today Gareth! Stay safe and hope to see you soon!
Stream Gareth Emery's new album The Lasers below!