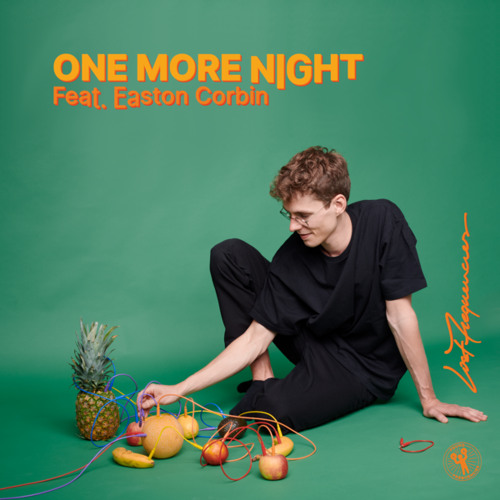 Lost Frequencies – One More Night
Lost Frequencies latest track is finally here. Titled 'One More Night', it features Nashville country singer/songwriter Easton Corbin. With this new track, Felix de Laet, known by his stage name Lost Frequencies, dives into a mixture of his signature chill sound with one of America's favorite genres, country. 'One More Night' was released through his own label Found Frequencies.
This marks Lost Frequencies 5th release of the year. It has been a year filled with remixes, amazing tracks and one of the best livestreams I've seen, we can definitely say he's been one of the strongest performers during the year. His sound continues to evolve and grow as he establishes himself as a dominating artist inside the scene and the genre of house.
'One More Night'
This time, he returns with the singer from the track he owes his success to. Easton Corbin, the voice behind 'Are You With Me' teams up with Felix to once again stun us with a beautifully composed track. Filled with amazing chords, slow rhythms and a groove only Lost Frequencies can achieve. The country-EDM fusion continues imposing itself as one of the most popular inside the mainstream specter. Now, with this new track, the lastest mixture does nothing but increase the mixture's reputation. Courtesy of Lost Frequencies.
Here at EDMTunes, we're more and more excited to watch Lost Frequencies grow. The DJ's evolution has certainly been nothing short of amazing. Hopefully, 2020 will go on being one of the most amazing years for this DJ. We look forward to walking this road with Lost Frequencies as he continues to evolve into one of our favorite DJs inside the scene with one of the best mixed and evolved sounds.
What are you waiting for?! Go stream 'One More Night' by Lost Frequencies featuring Easton Corbin now!
Lost Frequencies – One More Night