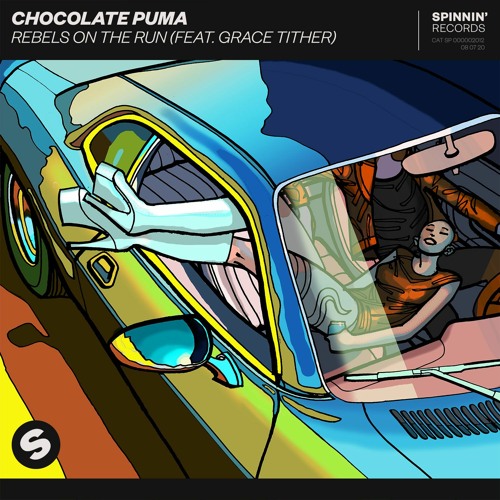 Chocolate Puma – Rebels On The Run
Netherlands' favorite house duo is back! Chocolate Puma returned today to Spinnin' Records with a brand new heater. Chocolate Puma's latest track is titled 'Rebels Of The Run'. The duo's latest track brings forth a brand new sound which will for sure become a hit amongst new and old fans.
With a music career that has lasted almost 30 years, you could say Chocolate Puma know a thing or two about house music. Multiple alias, labels and countless house anthems are part of this duo's history. Recognized worldwide as one of the best duos when it comes to house, the duo finally makes its return to one of their favorite labels, Spinnin' Records.
Rebels On The Run
For their new track, Chocolate Puma goes into a different vibe. Sounding pretty similar to Latin house, this new track relies heavily on a brass-structured lead, which completely defines the track's identity. The Brazilian-ish vibes are nothing short of amazing, as the track takes you into a dance frenzy. Once again, Chocolate Puma delivers a house banger that goes out of the normal specter which dominates the genre today. British singer and songwriter Grace Tither makes up the perfect complement to the track, as her vocals completely add that urban-pop vibe she's so known for.
This one is an unexpected one. The result, however, is nothing short of perfect. Chocolate Puma continues to cement themselves as one of, if not the best duo in house history. Certainly a game-changer. Their strong beats dominate the game be it through festivals, inside clubs, or through the streaming market. They've been part of the game for almost 30 years now. However, they show no sign of slowing down. Hopefully, there's still tons of gas on Chocolate Puma's trip, and we're not planning on getting down anytime soon!
Chocolate Puma – Rebels On The Run | Stream