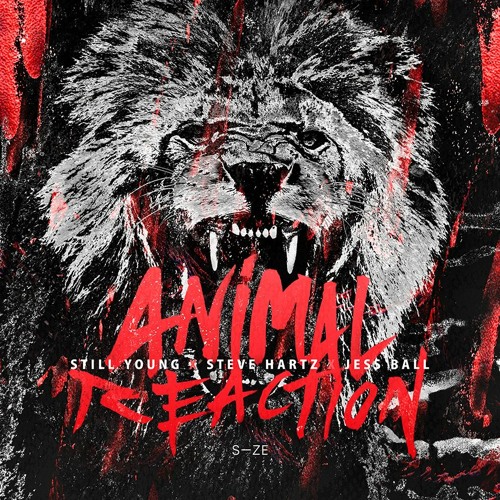 Still Young X Steve Hartz x Jess Ball – Animal Reaction
Massive banger alert! Still Young, Steve Hartz & Jess Ball have all teamed up for their new track 'Animal Reaction'. 'Animal Reaction' was released through Size Records and it packs the characteristic punch and energy the label's known for.
Signed by Steve Angello under his label Size Records, the Still Young duo are a great pairing with Steve Hartz, known for his retro and funky yet amazingly fresh sounds. The three of them team up together and create an old school G-house banger which clearly reflects an inspiration taken from Steve Angello.
The vocals are provided by the amazing singer/songwriter Jess Ball. The result of combining these four amazing talents is just amazing. To be honest, none of these artists were on my radar. However, after this, I'll make sure to keep an eye on them. Specially if they decided to continue dropping such heaters inside one of my favorite labels inside the industry, Size Records!
The track initiates with Ball's breathtaking vocals, and quickly evolves into a savege buildup which drops you into a savage breakdown which takes you right into the middle of the jungle. You're no longer a hunter, but a prey of the savage animal reaction, which looks to tear your body with nothing but rhythm and a raw drop which will get your blood pumping and will turn you into the most primitive animal, directed by nothing but the rhythm.
Make sure to keep Still Young and Steve Hartz on your playlists, as well as the talented Jess Ball. I can assure this won't be the last time we hear these names. Maybe not all together, but I can assure these three projects still have a lot to show us and the dance industry as a whole!Stream Still Young, Steve Hartz & Jess Ball's 'Animal Reaction' out on Size Records below!
Still Young X Steve Hartz x Jess Ball – Animal Reaction | Stream