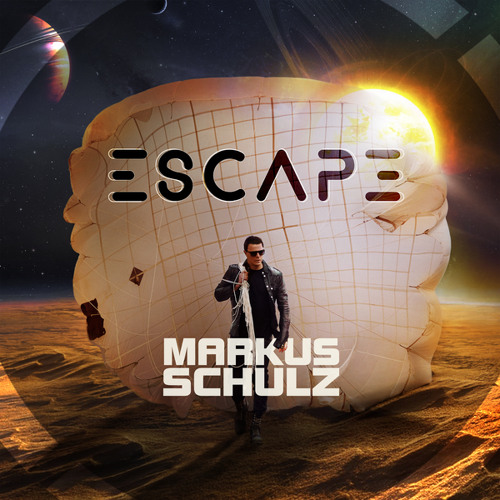 Markus Schulz – Escape
The trance music legend Markus Schulz presents his 8th studio album Escape. The 15 track feature is definitely a blessing to get through difficult times as this year has undoubtedly been one of the most atypical in the entire history of humanity. No festivals, events, or other ways to listen to live music; fans have found ways to continue enjoying their favorite music.
The good news is that artists are continuing to release music. Now even more than in previous years, due to the full availability of production without party performances.
Trance icon Markus Schulz has been giving us productions that leave us astonished since 1996. Now, he presents his eighth studio album entitled Escape. which would be the 11th if we included his Dakota project. He released it under his own label: Coldharbour Recordings and Black Hole Recordings.
Markus Schulz- Escape, A Moment For Disconnect us Of Real Life
With a 15-track release, Markus hopes this album will be an escape from anxiety, pessimism, and sadness as we fight COVID-19 and try to adapt to the new reality. It features collaborations from artists such as Christina Novelli, Adina Butar, HALIENE, and JES.
"This year has undoubtedly been unprecedented due to the pandemic we are living through, and every day begins with a wish for normality while we battle anxiety and worries. As artists and DJs, we've all had to be creative in order to stay connected with you while the clubbing scene remains closed. And all of these little musical things I hope to act as a means of escape from the outside world and daily struggles, even if it's just for a little while"
Some tracks have been previously released, such as 'Feel Alive', 'Are You With Me'. There are also two with Adina Butar's vocals 'Indestructible' and 'In Search of Sunrise'. The remaining 11 tracks are new, supporting the idea of ​​Escape that Markus wanted to embody on his album.
The LP begins with the track title that perfectly matches the concept of the entire work. Songs like 'Turn Me Down' and 'Not Afraid to Fall' hint at a more melancholic moment, with a Markus Schulz signature sense of hope.
"It is for that reason that I am proud to announce that my next artist album is indeed titled 'Escape'. You're going to hear some of my soundscape visions like you've never heard them before, and indeed, never seen them before".
In summary, the album is perfectly balanced between happy, enjoyable, melancholic, and chill tracks. Keeping the essence of the artist intact giving a moment to stop thinking about what consumes us for a while.
Markus Schulz – Escape | Stream