Spotify Wrapped 2020 is finally here with more analytics of our year in the music streaming app. Although we have mixed feelings after watching hundreds of posts with everybody's stats, it is always a great event.
The overall Spotify Wrapped feature for listeners around the world went live this week. In this edition of Spotify Wrapped, the personal statistics arrived earlier than last year. Thousands of posts are flooding social media feeds with people's favorite artists and songs. As you already know, Spotify is one of the most popular music streaming services which is now supporting the scene.
If we take a look at the overall results from Spotify Wrapped we find Bad Bunny as the most streamed artist globally. Latin music leads followed by Drake and J Balvin. In addition, Billie Eilish keeps the award of the most played female artist for the second year in a row. Taylor Swift came in at number two closely followed by Ariana Grande at number three. 'Blinding Lights' by The Weekend reached the top of the most listened track during this 2020.
Discover The Summary of Your Top Songs and Artists

Spotify Wrapped allows you to see your most played artist and song. On top of that, the report shows how many minutes you spend listening to the app during the past year. Previously, Spotify let users discover a curated playlist of their most played songs. Moreover, if we take a look at last year's Wrapped, we could discover the stats of the past 10 years.
How to Access your Spotify Wrapped 2020
In order to view your top stats of the year, make sure to follow this link and log into your account. After that, you will be able to enjoy a wonderful presentation of all your top tracks and artists.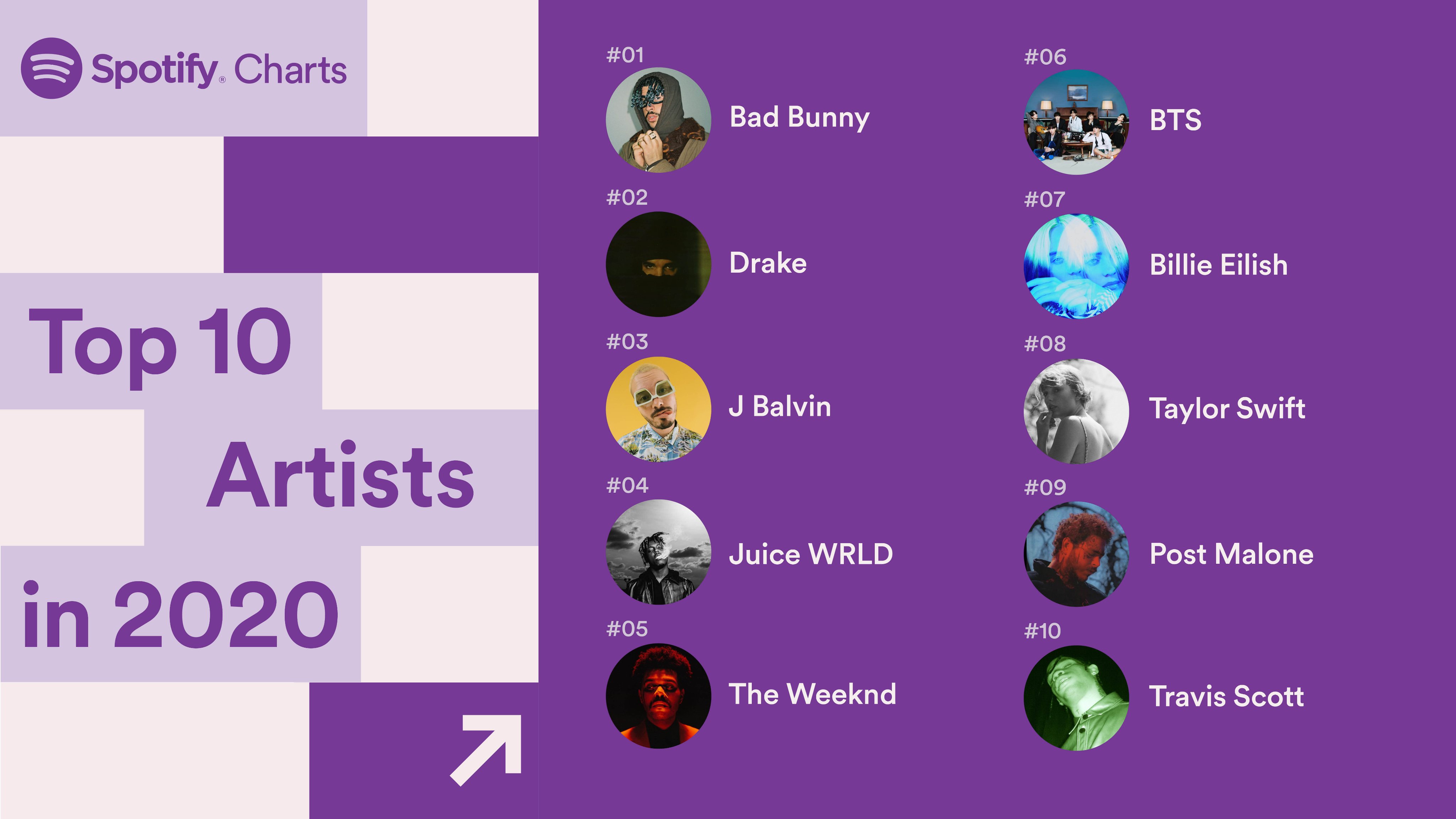 You can also access this report through your phone via the Spotify app, but make sure to have the app updated. The wonderful event will also provide Spotify users a playlist based on your personal most listened to songs and artists of the year that you can access on the Spotify app.