Tomorrowland NYE wowed fans around the world on NYE. This new digital event offered EDM fans a wonderful experience to end the year with class, and the best music.
Tomorrowland shared a lot of useful information ahead of their last digital event of this forgettable year for festivals. The organization offers a glimpse into the technology behind its digital New Year's Eve festival Tomorrowland 31.12.2020. Over the past few months, a team of over 200 people has been working day and night. Tomorrowland lovers will travel from Papiloniem to a new world named NAOZ. Tomorrowland NYE will take place in 27 time zones in the world. Fans will enjoy performances by 28 of the best artists across 4 digital stages. Besides, festival visitors will be treated to an immersive music festival experience, combining 3D decor and artist performances with a spectacular show.

A Magnificent Production
In order to pull this amazing spectacle off, Tomorrowland built 2 large green-screen studios to record all the artist performances. One of them in Belgium and the other one in Los Angeles. The studios contained all cycloramas (infinity-walls). The size of them was huge as they were 6 meters or higher, at least 8 meters wide, and at least 8 meters in depth. On top of that, a full-sized DJ booth was built in the studio. Besides, Tomorrowland used 17 4K ultra-HD cameras, and 152 virtual cameras. Obviously, Tomorrowland always takes care of all the details, so along with the technical setup, the lighting on the artist changes according to the location of the stage and the time of day during the broadcast.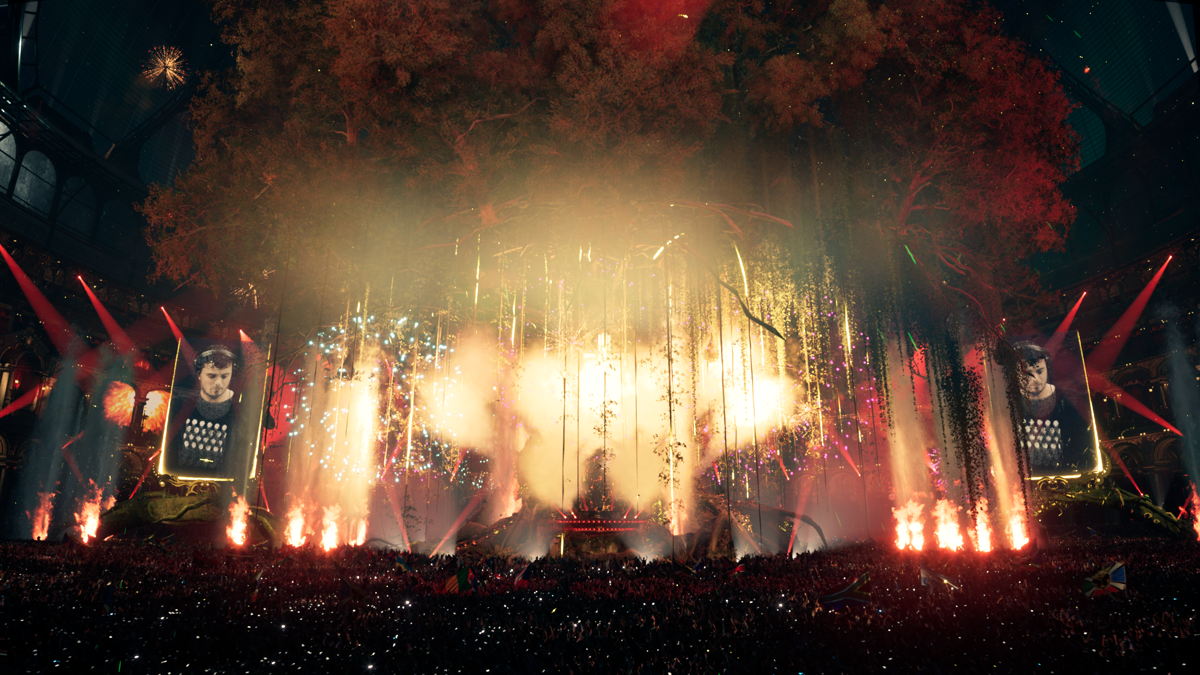 Tomorrowland NYE Show in Figures
1.200 fireworks, 65.000 flags, 184 lasers, 2.750 lights, 1.000 rendering hours. 152 virtual cameras, 32.000 hours of work, 21,5 hours of music, over 450 records, and over 65 unreleased tracks.
"Count down to 2021 and celebrate New Year's Eve with Tomorrowland and people from all over the world. A magical celebration at the end of an exceptional year. Enter a fascinating digital world, filled with music, magic and friendship. More than 25 of the planet's best artists will perform on four mesmerizing digital stages in the brand-new digital entertainment venue NAOZ. A digital livestream event, adapted to all 27 times zones in the world."
If you do not have your tickets now, make sure to grab them while you can in this link. See you in NAOZ!