Zeds Dead is one of the most influential duos in dubstep over the last decade. They are revered in almost a religious way. Their music, their shows, and their label have all been deemed as some of the top picks available in today's bass industry. To celebrate the 5 year anniversary of their label Deadbeats, they have some amazing news for us. Yesterday, the duo announced the release of a brand new label. Zeds Dead new label is named Altered States.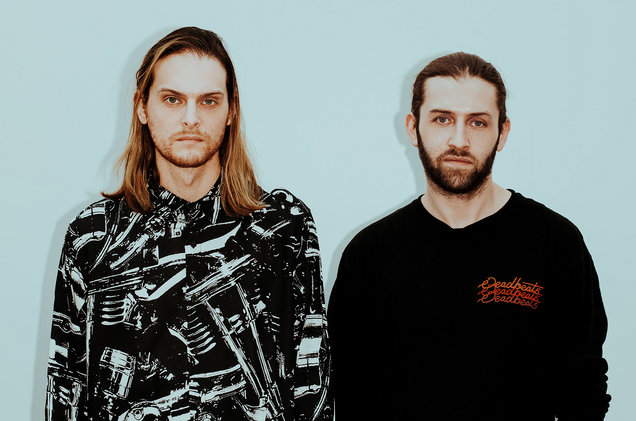 Deadbeats is different from everything else out there. The label accumulates billions of streams with an amazing calendar of 40+ releases annually since its launch. For many, this is one of the best labels out there. Deadbeats has surpassed an amazing series of milestones, and this is thanks to the huge work and impact that Dylan "DC" Mamid and Zachary "Hooks" Rapp-Rovan, better known as Zeds Dead have had on the entire electronic music industry.

There's a wide range to pick from when visiting Deadbeats catalog. From dubstep to drum & bass to house, it's impossible to place Zeds Dead, its label, and the artists that form part of its roster into one singular genre. Now, with the announcement of their new label, the duo is ready to once again break barriers, and, most important, bring new names into the EDM scene!
Altered States
Altered States, Zeds Dead new brand. A new musical home focused on championing electronic, chill, and downtempo sounds. Some of the deepest sounds EDM has to offer are ready to find a new home thanks to Zeds Dead's new project. But that's not all. Zeds Dead plans to usher in this new initiative with a mixtape. It will be made up of brand new original music. It is titled 'Catching Z's.' Yeah, you heard that right. 'Catching Z's is back. First beginning as a mix series dating back 4 years, 'Catching Z's' showcases a deeper, more delicate side of Zeds Dead's production. Certainly, a good way to start the week. I don't know when will this mixtape be dropped. However, I don't think it's that far ahead.