EDC Las Vegas was confirmed for May on April 8th despite reports of Insomniac's safety plan being rejected to host the event. Since the confirmation, confusion has been looming over fans and future attendees as they don't know what to expect for the future event. To clear the EDC Las Vegas confusion, Insomniac founder Pasquale Rotella released a statement on Reddit, hoping to clear some confusion about the news.
Pasquale Rotella Confirms Revised Safety Plan is Underway
Rotella confirms the first safety plan was rejected, but a revised plan is currently underway for officials to approve EDC in May. According to his statement, he shares that he wouldn't be confirming the event dates unless they were sure to happen.
"Please know I have more to lose here than anyone, and I wouldn't be putting the credibility of EDC, Insomniac, and myself on the line by telling you a show was happening if it wasn't. The faith and trust of our Headliner community we've built for the past 28 years and the thousands of people we employ to make the show happen are too important to us."
Since the May confirmation, there has been debate among fans as to whether Insomniac made the right call on holding the event so soon despite no concrete safety plan in place. Headliners have the option to either attend this year's event or transfer their tickets to next year. Unfortunately, many are still confused on what to do as most event details have yet to be released. Ticketholders have until April 15th to determine if they will transfer their passes to next year. There is no set date as to when more details will be shared, causing even more uncertainty for those on the fence about attending the festival this year.
"To those who have safety concerns about attending EDC in May, I hear you loud and clear. The past year has taken a toll on all of us mentally, and I understand why some may be feeling that way. There's no need to stress about it, just move your ticket to next year. We are here for you now and will be for decades to come no matter what."
Although Rotella addresses a revised plan is in the works, there is still uncertainty as to what is going to happen at EDC Las Vegas. However, he ensures that the Insomniac team is working hard to make sure this year's event happens.
Pasquale Rotella will be holding a Reddit AMA next weekend to clear more EDC Las Vegas confusion. He will answer questions attendees may have about the event. Unfortunately, ticketholders must make a decision about their passes before this happens. The AMA will take place after the last transfer date, April 15.
"Thank you to those who have continued to support us. I have always been transparent with you and would be the first to let you know if anything were to change."
Can Insomniac Pull Of EDC Las Vegas So Soon?
Insomniac was set to hold the first festival back since the start of the pandemic this past weekend. Abduction was completely underway and took place for an hour before being canceled due to weather. Since then, videos have been circulating as to what attendees saw at the Orlando event. Videos show large crowds and most attendees without masks. Some fans question whether Insomniac can handle EDC Las Vegas, as they saw complications with this small event.
There are arguments as to what happened at the event in relation to the mask requirements. The Abduction website only encourages attendees to wear their masks. However, previous flyers on the event note masks were once required, causing confusion among attendees.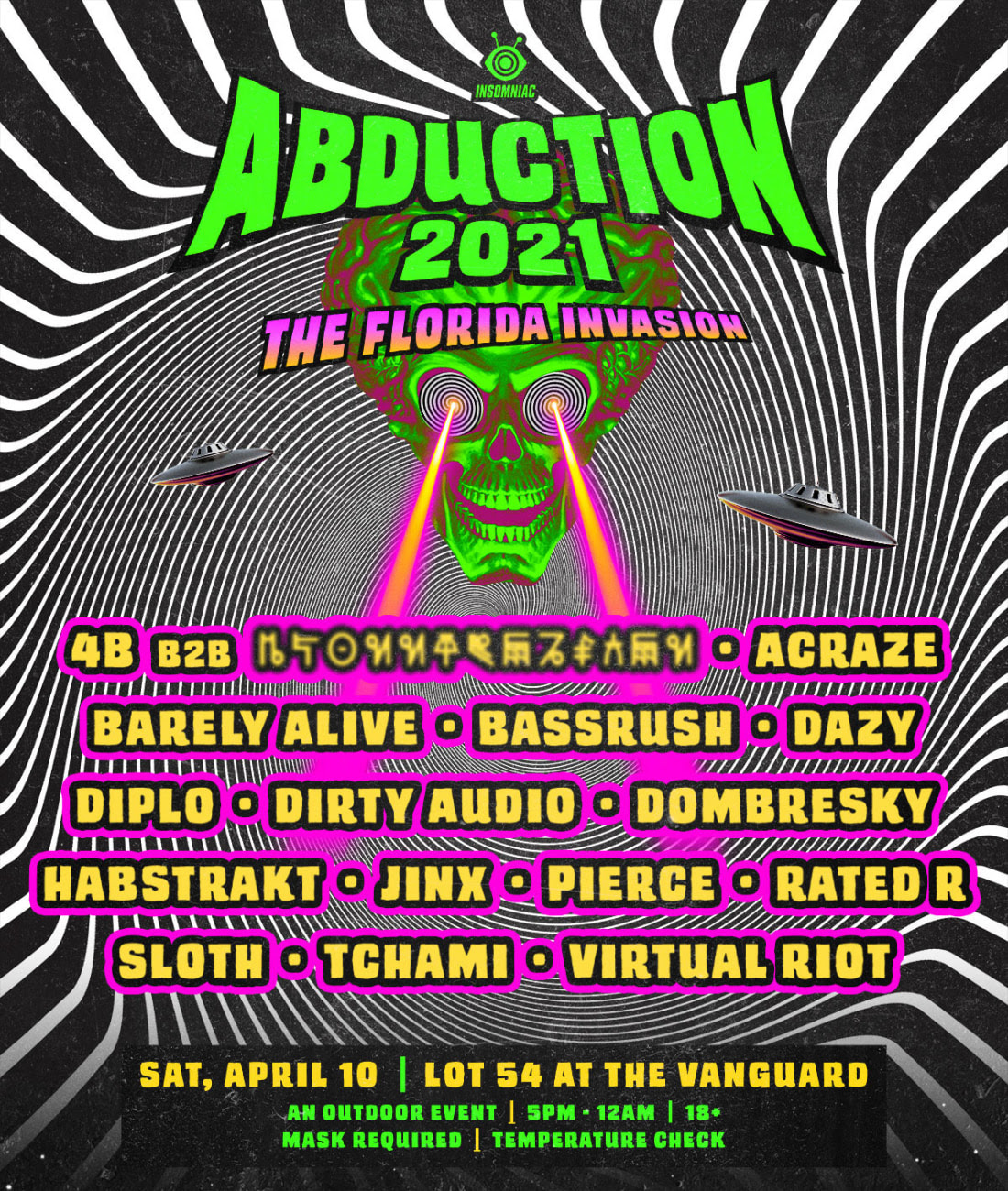 Fans waited outside to enter the Abduction venue after severe weather was reported in the Orlando area. Attendees were told to evacuate, but many stayed until Insomniac confirmed the cancellation.
Insomniac has been in hot water since the rejection of their safety plan was leaked. After the Abduction situation, the festival production company is looming in even more hot territory.
There is a clear divide among headliners. One side sees the company as unfit to hold an event at a large capacity so soon while the other believes it is the perfect time to get to festival normalcy. Unfortunately, no one knows what will happen with EDC Las Vegas until Insomniac releases more details. However, Rotella is certain that the festival is going to happen.
What are your thoughts?
Stay tuned for updates on EDC Las Vegas.