Tampa's Sunset Music Festival made its epic return on Memorial Day Weekend after the hectic year we all know as 2020. For two days in its home at the Raymond James Stadium, thousands of fans gathered together once again to enjoy the unifying power of dance music.
Before attending this year's event, I had the chance to attend the event in 2016 as a fan. Looking back at this experience, I knew that Disco Donnie would not disappoint in bringing attendees a memorable experience, especially after its unfortunate absence since the start of the pandemic. The festival giants certainly brought a great production to Tampa, especially since it is the first of many Florida events set to take place this year.
When entering the venue, attendees are greeted with various Instagram-worthy art installations, ranging from caterpillars, hanging umbrellas, colorful resting tents, and more. At first glance, many can see fans enjoyed the experience of hanging out with the massive caterpillars and laying out under the shade of the large tents.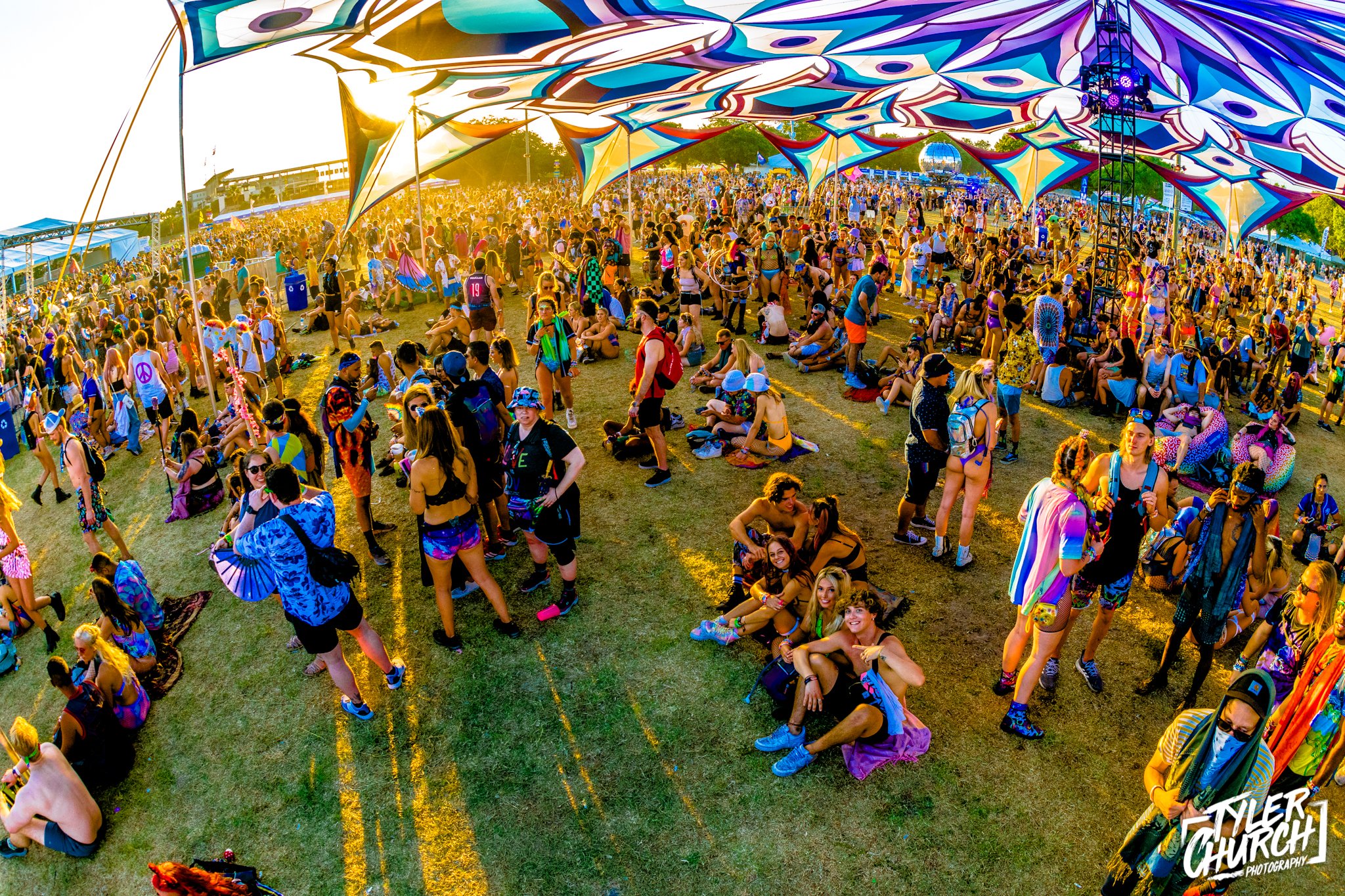 If fans were not dancing the day away, taking pictures, or resting under the tents, they were getting a bite to eat at some of the event's food vendors or shopping for cute one-of-a-kind clothing and pashminas. Festival-goers had the opportunity to purchase their new rave gear, including hand fans, shirts, accessories, and eyewear. Afterward, they can purchase unique meals at local food trucks, such as the Jamaican-Caribbean food cart.
Stages and Lineup
Fans had the choice to visit one of three stages, The Sunset Main Stage, the Horizon Stage, and the Eclipse Stage. Each concert platform centered around different forms of dance music. As many can expect, the main stage focused on some of the world's top music artists, ranging from Seven Lions, Said The Sky, SLANDER, Troyboi, and more. The Eclipse Stage held performances by well-known and upcoming bass artists, including Sullivan King, Kai Wachi, INZO, and 12th Planet. Ultimately, the Horizon Stage served as the place to relax and vibe to the sweet sounds of techno and tech-house. Artists such as Drezo and Green Velvet dominated this particular stage with epic performances featuring some of their greatest hit singles.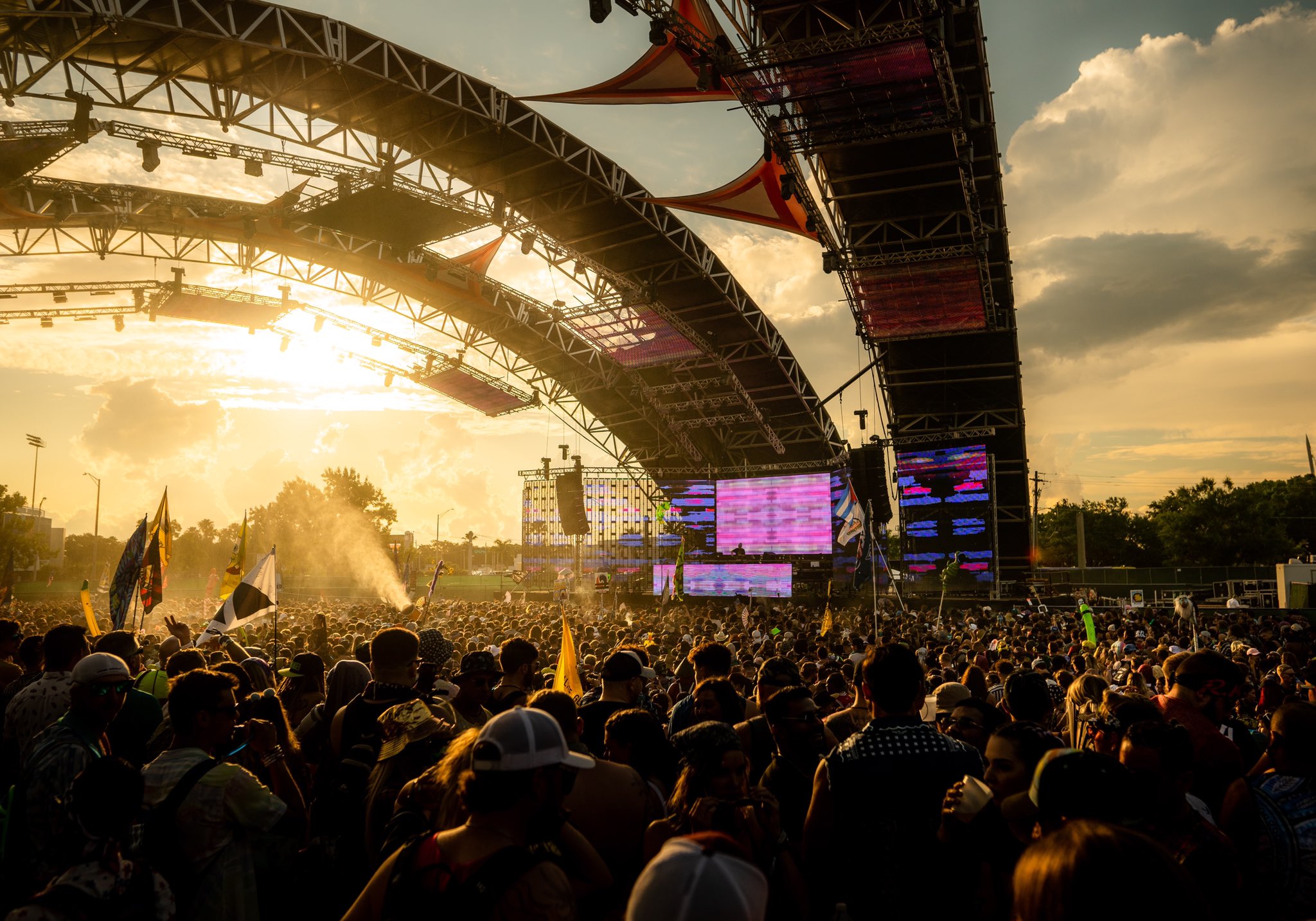 For those who had the chance to attend the event, we can all agree the lineup was unlike any other. Although throughout the 2020 year, the performance list didn't change extensively, this was a lineup that didn't need altering. Disco Donnie curated an overall bass lineup including A-list music producers such as Adventure Club, Destructo, Kompany, Malaa, Midnight Tyrannosaurus, and NGHTMRE.
The Experience
During Day 1, you can feel the energy come alive as this event was the first for many after the COVID-19 pandemic. Although festival gathering was normal prior to the pandemic, some attendees were nervous about gathering in such a large crowd, despite being vaccinated. However, Disco Donnie set up hand sanitizer stations and encouraged fans to wear a mask, especially if not vaccinated. In addition, they introduced a vaccination site for those who have been unable to get access to the vaccine. With these safety precautions. attendees were free to go maskless once again and enjoy the good energy radiating off the festival-goers in the crowd. For once after this long year, we all felt the sense of community many of us have been longing for during our time in isolation.
Day 2 was just as extraordinary as the first. However, you can tell attendees were much more comfortable gathering around and enjoying each other's company. Honestly, the Day 1 artists lineup was better in comparison to the second, but this did not make the event any less fun. One of the most memorable performances was undoubtedly SLANDER. The duo performed some of their latest releases for the first time, such as "Back To U," "Better Than Heaven," "When I'm With You," and "Hurt Sometimes." Ultimately, this was an emotional set where fans couldn't stop themselves from sharing a tear or two.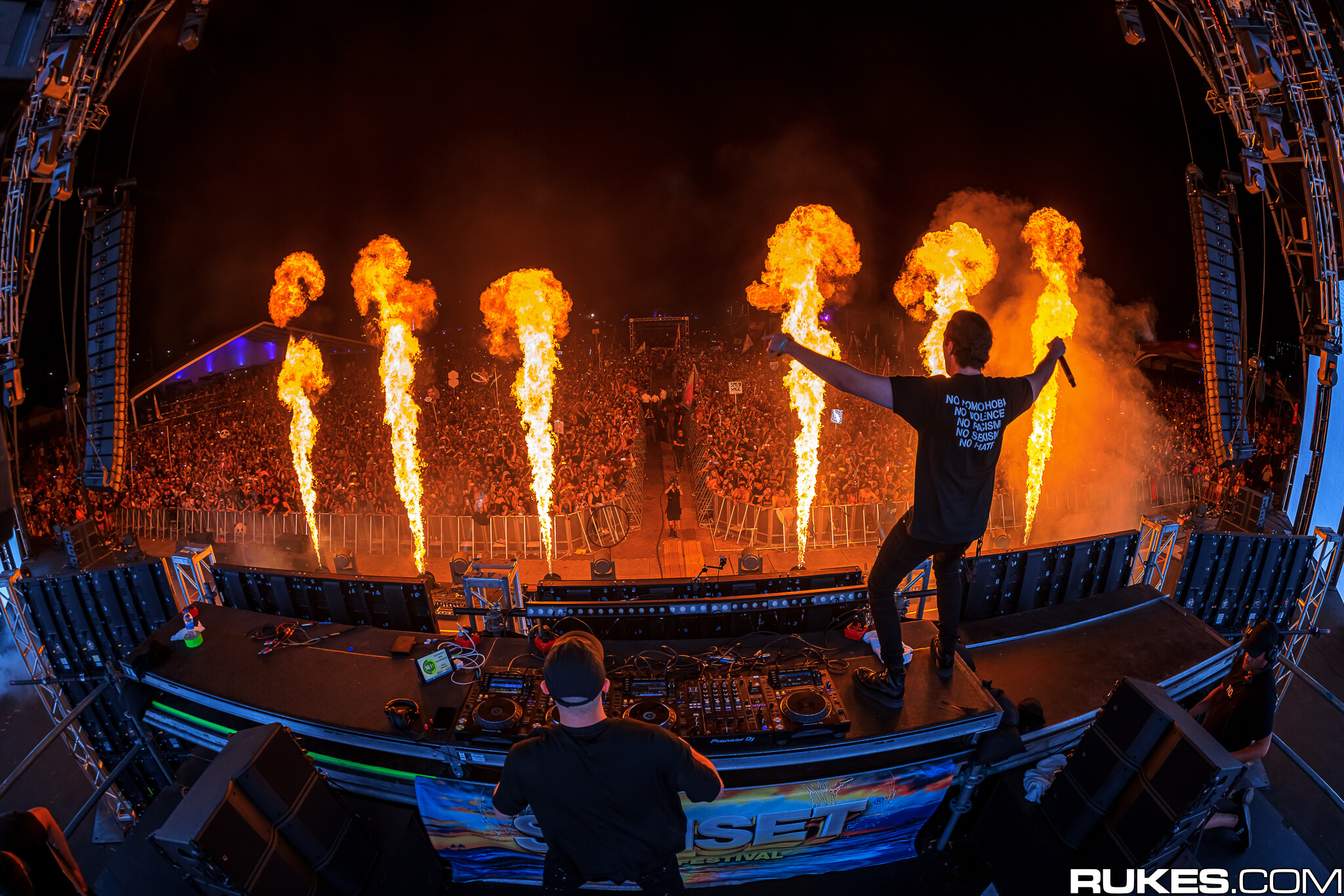 Some highlights of this year's event include SLANDER's unexpected announcement of their own music festival, happening this October in North Carolina. Fans can expect further details within the next coming months. In addition, artists such as Sullivan King and Seven Lions debuted future collaborations expected to release in the next few months.
Sunset Music Festival: A Must Attend
Sunset Music Festival delivered the ultimate experience for fans withdrawing from festival normalcy. Attending the festival for the second time reminds me why this music event is one of the best in the state of Florida. Disco Donnie does not fail to give attendees their dose of fun, excitement, entertainment, and tranquility. For many, music festivals are a place to unwind, bond with old and new friends alike, and to relieve the stresses brought about from their daily lives. Sunset Music Festival did not fail to deliver this once-in-a-lifetime experience. We can't wait to see what more is in store from this incredible music festival.