SAYMYNAME, Godfather of Hard Trap. ANG, Mexican big room duo on the rise. Together, they've teamed up to create an amazing banger. Yesterday, the 3 producers released their brand new track. A massive throwback into the golden days of big room, this song will instantly transport you into the days of the truly huge festivals. ANG's and SAYMYNAME's collab is titled 'Lose Control', and that's exactly what it'll make you do.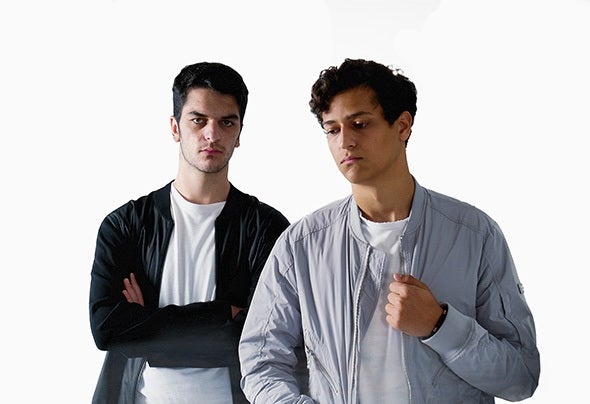 ANG is one of the most exciting Mexican projects right now. They've garnered support from countless DJs across the globe. They've also released songs at the biggest labels and with some of the biggest DJs such as Dash Berlin. Now, they join the godfather of hard trap to deliver a massive banger. There is no doubt, this is only the beginning for ANG, and there's nowhere to go, but up from now on.
What more is there to say about SAYMYNAME? The DJ has a gigantic library of releases. He's not afraid to cross the bridges between genres in order to deliver a hardcore sound. If you experience a SAYMYNAME live show, you'll find tons of genres perfectly mixed. A set where the energy is never lost. SAYMYNAME adds another amazing artist to his collaborators as he joins ANG for an instant big room classic. No goal is big enough for the producer. There's no limit for him
'Lose Control'
'Lose Control', the collaboration between SAYMYNAME & ANG is the ultimate big room throwback. It reminds me of the golden days where DVBBS, Dimitri Vegas & Like Mike, and W&W had complete control of massive crowds. The days where drops were filled with vox such as "1,2,3 jump!" or "here we fucking go". The thing is, unlike many other DJs nowadays, this track manages to maintain the quality the golden days had. A truly great job by the trio of producers.
Stream ANG X SAYMYNAME 'Lose Control' out now!