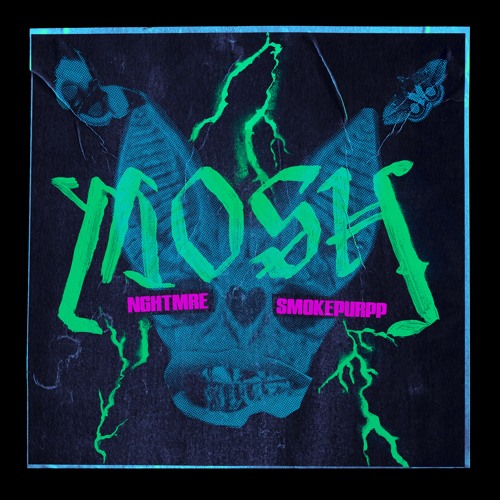 NGHTMRE – MOSH (feat. Smokepurpp)
NGHTMRE is back at it again with 'MOSH', featuring rapper Smokepurpp. From the very start, you know it's an intense but upbeat track. Heavy bass allows Smokepurpp's verses to hit hard, and expertly complement NGHTMRE's style. The two artists and their individual styles manage to create a track that gets more enticing as it progresses.
Moreover, 'MOSH' is one of a growing number of tracks featuring hip hop artists and rappers. NGHTMRE previously worked with Tory Lanez, Gunna, A$AP Ferg, and most recently, Yung Pinch. Blending NGHTMRE's unique production and sound with artists from other genres proves to be quite successful. It also produces a sound that steps out of the box.
'MOSH' is an interesting collab between NGHTMRE and Smokepurpp. It's definitely worth checking out if you're looking for some bass and a mix of genres.
NGHTMRE – MOSH (feat. Smokepurpp)